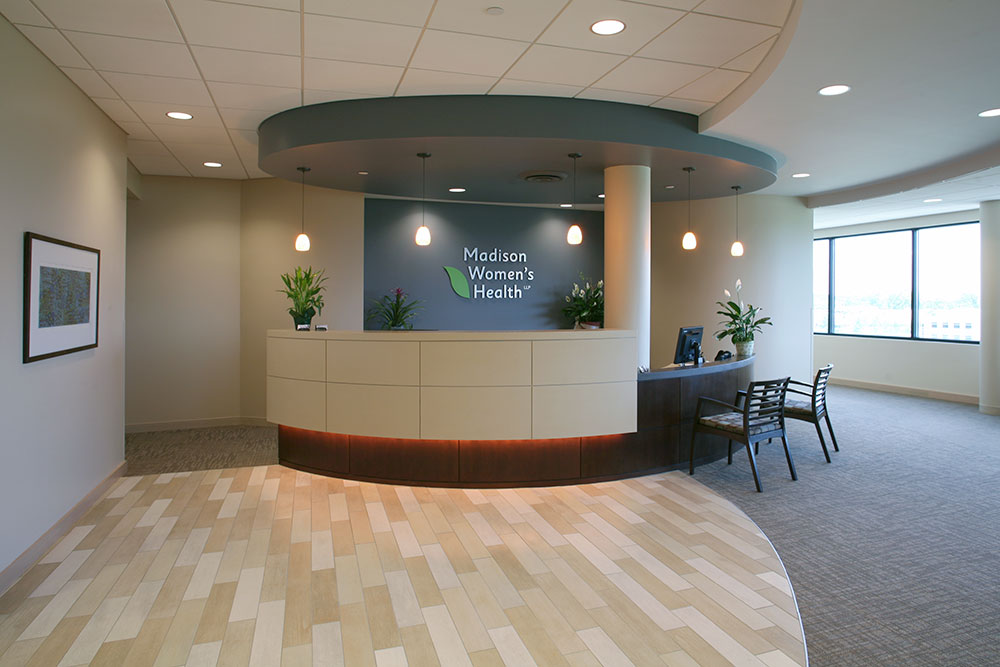 Important things to know before visiting:
Parking
Our building is fitted with ample parking, including several spaces reserved exclusively for Madison Women's Health patients and easy access for dropping off and picking up. We are also close to the Madison Metro West Transfer Point for patients travelling by bus.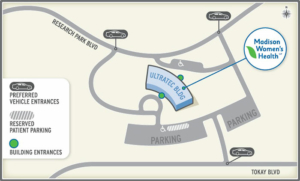 We're on the 4th Floor
Upon arrival, you do not need to check-in on the first floor. Please proceed directly to the fourth floor where one of our friendly receptionists will check you in, review any registration information, take copies of your ID and insurance cards, and process any co-pays or balances due on your account.
List of items to bring to your appointment:
Insurance cards & driver's license
List of current medications
List of questions you have for the physician to help maximize your time
Names, addresses, fax numbers of doctors you want records sent to (if applicable)
New patient paperwork, if not returned or completed prior to your appointment (Patient Registration Form, Patient Health History Form
Kids are welcome at Madison Women's Health
We're happy to welcome all children at Madison Women's Health and have a designated play space in our reception area. However, please bring your children with you into your appointment and supervise them at all times.