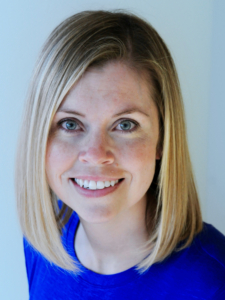 Dr. Sarah Yanke has been providing healthcare to women in Madison since 2010, specializing in high and low-risk obstetrics, contraception, management of abnormal uterine bleeding, and minimally invasive surgical techniques. She is a Board Certified Fellow of the American College of Obstetrics and Gynecology.
Dr. Yanke earned her Doctorate of Medicine from the University of Wisconsin School of Medicine and Public Health, receiving several awards for research and teaching, including the Wisconsin Medical Alumni Association Outstanding Resident Teaching Award and the Society of Laparoendoscopic Surgeons' Outstanding Resident Award for excellence in laparoscopic surgery.
A native of southeast Wisconsin, Dr. Yanke graduated from the University of Wisconsin with a Bachelor of Science in Music Performance and Medical Microbiology and Immunology. Her love of music and medicine speaks to the vision of Madison Women's Health to empower women to strive for health and balance in their daily lives.
Dr. Yanke lives in Madison with her husband and sons. In her free time, she enjoys playing violin, cooking, and spending time with her family.