Pediatric Sleep Consult Lecture
Madison Women's Health is hosting Dr. Amber Evenson, Pediatric Sleep Consult, on Tuesday, December 3 at 1:00 – 2:30.  This lecture is for parents of 0-3 month newborns or soon to be parents.  Dr. Evenson will cover the following:
Newborn sleep basics and normalizing sleep patterns/debunking sleep myths in the early weeks.
Ways to support sleep in this age group.
Use an approach with families that gently supports newborns around falling asleep/lengthening out stretches of sleep.
Self-soothing signs that emerge in the coming months that indicate developmental growth and ability to self-soothe.
Q & A time
Yes, you can bring your newborn with!
Lecture Fee:  $25
About the Instructor
Dr. Amber Evenson is a pediatric sleep consultant based in Madison, WI. She has a  PhD in Child Development from the Erikson Institute in Chicago and an MS/EdS in Educational Psychology from the University of Wisconsin-Milwaukee. She has completed the UW Capstone Certificate Program in Infant, Early Childhood, and Family  Mental  Health  and is a Certified Lactation Counselor (CLC). Certified in the Millette Method, she uses her knowledge of child development,  infant  mental health, and attachment  to  help  families manage sleep challenges  in  children  of all ages.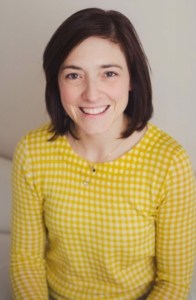 Call 608.729.6300 to reserve your spot and to make payment over the phone.