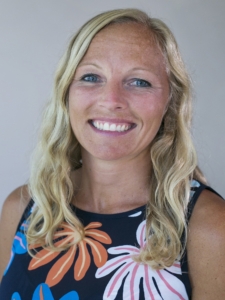 Certified Nurse Midwife Leslie Smith has been caring for women in Madison since 2005 as a labor and delivery nurse at Meriter-Unity Point Health, caring for both high and low-risk deliveries.  She graduated nursing school from the University of Wisconsin-Madison with additional education in Spanish and nutrition.  She received numerous Pinnacle and Daisy awards for exceptional patient care during her career.  She completed her Master's Degree of Nursing in Nurse Midwifery with Honor's from Frontier Nursing University in 2019 and joined Madison Women's Health shortly afterward.  Her scope of practice includes providing gynecological health care for women starting in the teenage years and beyond, and care during pregnancy, labor and birth, and postpartum.
"I am so honored to join Madison Women's Health and help them fulfill their mission to take care of the caretakers.  I've worked side by side with the providers for years and have seen them firsthand provide a special kind of exceptional care to women and their families."
Originally from Pewaukee, WI, Leslie has special interest in helping women cope with the anticipation of labor and decreasing fear during the process.  She promotes physiologic birth and recognizes pregnancy, birth, and postpartum time periods as normal life processes.  Leslie provides hands-on support, appropriate use of interventions, supports all pain management options, and is quick to recognize new risk factors that arise that require collaboration with her OB/GYN colleagues at Madison Women's Health.
Leslie lives south of Madison, WI where she and her husband enjoy watching their three children grow up in a small town.  Leslie loves to cook and bake, flower gardening, and play volleyball, if she gets the chance.