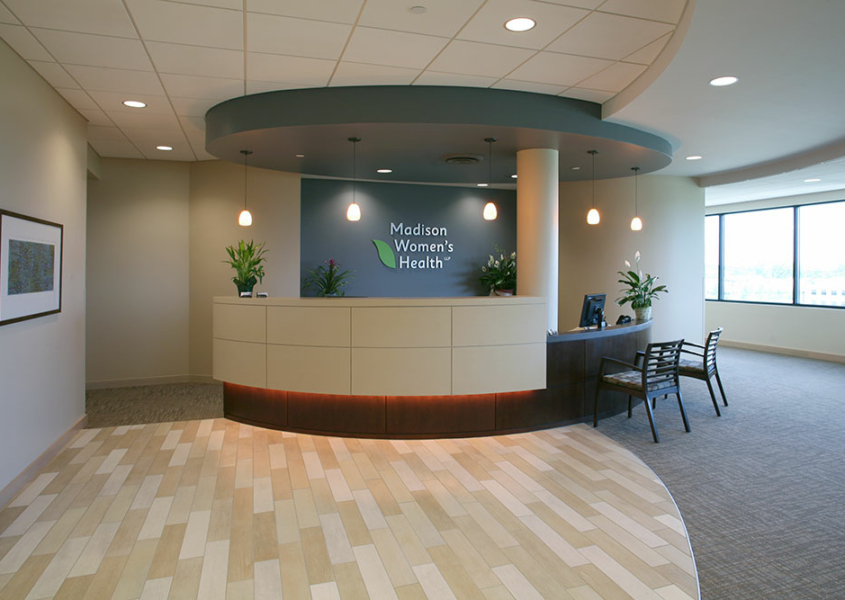 Thank you for considering Madison Women's Health as your health care clinic. Our clinic is located on the west side of Madison in the convenient Research Park area. We are a clinic dedicated to providing women with outstanding care to help them be the healthiest and most balanced versions of themselves. Our clinic setting is comfortable and inviting, while still offering the expected modern conveniences.
Specializing in Women's Health
We specialize in obstetrics and gynecology and have expertise in many women's health issues. We are skilled not only at diagnosing and treating medical problems, but are also dedicated to prevention.
Some common areas that we manage include:
low and high risk pregnancies
contraceptive options
medical and surgical treatment of heavy menstruation
gynecologic urology (urinary incontinence)
minimally invasive surgery, including hysteroscopy and laparoscopy
pelvic floor disorders
evaluation and management of infertility
peri- and post-menopausal management
adolescent gynecology
Please see Our Services section for more complete and thorough list.