While most babies are born healthy, a small number will have birth defects or genetic disorders. Many times there is no family history or other known risk factors. Prenatal testing can identify some babies at higher risk for certain birth defects or genetic disorders.
There are a number of optional tests for birth defects and genetic disorders available during pregnancy. Whether or not to pursue these tests is a personal choice that should be made based on accurate and up to date information. Our genetic counselor can provide education regarding your testing options. Before scheduling any appointments for genetic counseling or testing, please contact your insurance provider to see if these services are covered.
Madison Women's Health offers all pregnant patients testing for certain birth defects such as Down syndrome and spina bifida. Read more.
Carrier testing for certain genetic conditions is offered to pregnant patients and patients considering pregnancy. Read more.
There are a lot of options when it comes to testing for birth defects during pregnancy, and making a decision can feel overwhelming. Learn how to make confident and informed decisions. Read more.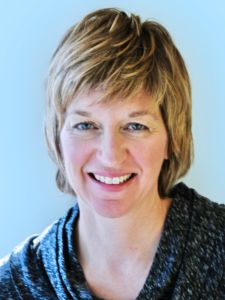 Jill Ciske, MS, CGC
Genetic Counselor
Jill Ciske is a certified genetic counselor who has been with Madison Women's Health since 2011.  Jill received her undergraduate degree in Genetics from University of Wisconsin-Madison, went on to receive her Masters of Science in Genetic Counseling from the University of Minnesota, and has been certified by the American Board of Genetic Counseling since 1996. Jill has focused on pregnancy related genetic counseling for much of her career but has also worked in public health as well as neonatal and pediatric specialty clinics. Jill's free time is usually spent with her family and she is especially happy when they travel and eat good food.