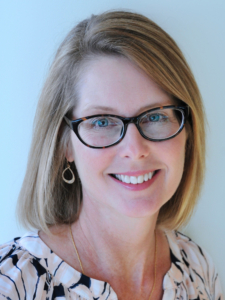 Dr. Dickmeyer has been providing healthcare for women in the Madison area since 1998 and is a founding member of Madison Women's Health. Her specialties include minimally invasive surgical techniques, high and low risk obstetrics, pelvic floor disorders and postmenopausal medicine.
A native of Milwaukee, Dr. Dickmeyer graduated Magna Cum Laude from Valparaiso University before completing her residency in Obstetrics and Gynecology at Ohio State University. She earned her Doctorate of Medicine from the University of Wisconsin and is a Board Certified Fellow of the American College of Obstetrics and Gynecology.
Dr. Dickmeyer believes that being an effective healthcare advocate begins with strong patient-physician communication.
"It is truly a gift to be involved in the lives of so many women!  For me, my job is more than simply work.  It may sound whimsical, but working as an OB/Gyn is my place in our complex world.  There is something special about being a part of a woman's life.  I am a caregiver by nature and have had that nature since I was a child.  We all seek our calling, and for me it is to nurture others.  I feel blessed to be trusted and to have women confide in me their deepest concerns.  It is my goal and hope to help each woman that I am connected with to feel whole, and to feel healthy and alive."
She lives in Madison with her family, and enjoys cycling, hiking the trails of Devil's Lake, and perennial gardening. She is also active in volunteering, including medical missions in Honduras and the Share the Health Free Gynecology Clinic.