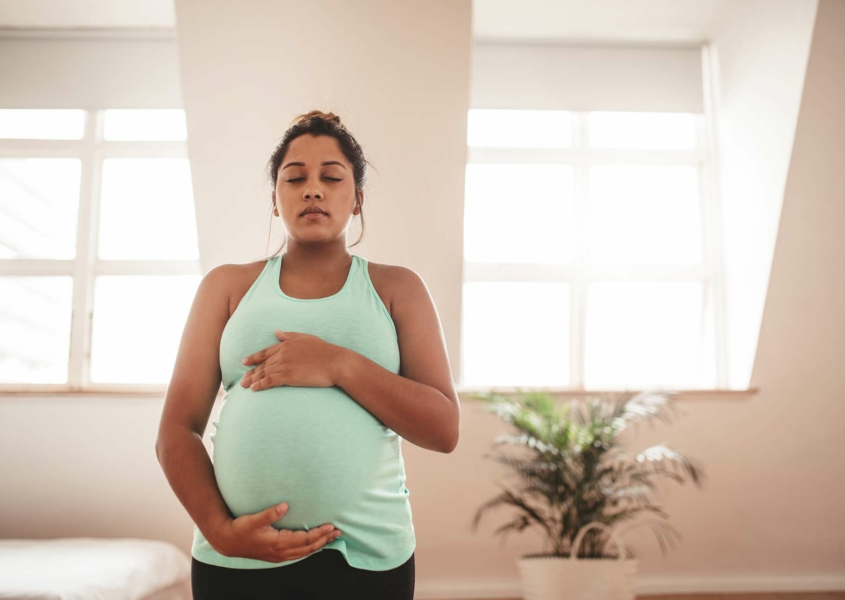 VIRTUAL PRENATAL YOGA CLASSES NOW BEING OFFERED
Prenatal Yoga Class is so much more than yoga — it will also prepare you for childbirth! You will discover how you can be soft and strong, as well as learn how movement will help with your pregnancy, labor, delivery, and recovery. Get into your body, and out of your head — and meet other mamas who are going through exactly what you're going through.
Each 60-minute virtual prenatal yoga class is open to pregnant women who have been cleared by their physician for this class.
Class Sessions: All classes meet on Tuesday evenings, 5:30 – 6:30 pm via Zoom Video Conferencing.
We require a minimum of three participants to have the class.
Prenatal Yoga Class Structure
Meditation or breathwork; simple/gentle yoga poses.
We may focus more on calming and centering practices depending class needs.
We will keep things flexible and find ways to meet everyone's needs the best we can.
Accessories and Set Up
Yoga mat if you have one, or soft towel/mat, pillow, or something comfy to sit/lie on.
Find a quiet, private spot for the time.
If that is not possible – still join! You can mute your line if there are others in the room with you, etc. It's more important for you to be connected with us than it is to have a perfectly quiet room.
2022 Prenatal Yoga Class Sessions
Session 1    1/11 – 2/15
Session 2    3/1 – 4/5
Session 3    4/19 – 5/24
Session 4    6/7 – 7/12
Session 5    7/26 – 8/30
Session 6    9/13 – 10/18
Session 7    11/1 – 12/6
Class Fee: Each six-week session costs $70
Download the PDF-Prenatal-Yoga-Registration Registration Waiver
Because of limited class size, there are no refunds or reduced fees for missed classes.
Meet our Instructors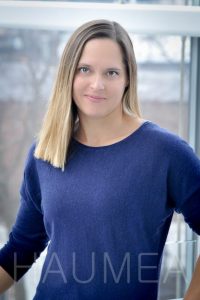 Megan Stansil Reilly, ERYT, RPYT
Megan currently teaches Prenatal Yoga, Postnatal Yoga and Baby and Me Yoga. Megan is the co-founder of Haumea: Yoga, Fitness, Chiropractic and Massage. Megan began her yoga teaching journey in 2015 after the birth of her children, Jack (10) and Esme (8).
She believes that a yoga practice should leave your feeling strong and at ease, body and mind. You can count on her to give you different options in your yoga practice to meet your body, wherever it is when you roll out your mat.
When she isn't in the Yoga Studio, you can find her outside. Megan enjoys hiking (she and her son Jack are working on the 1,222 mile Ice Age Trail) and horseback riding. She is a travel enthusiast and is always up for an adventure.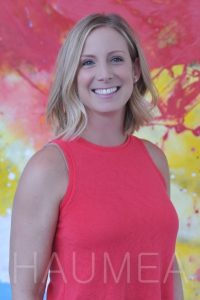 Kristin Wilson Nemecek,  E-RYT, RPYT
Kristin has been teaching Prenatal Yoga since 2014. She is the co-founder of Haumea: Yoga, Fitness, Chiropractic and Massage.
Kristin believes in empowering her yoga students through leading a strong and encouraging practice, all while keeping a sense of humor. She stresses the importance of breathwork and using our breath as a tool for pregnancy, labor and beyond. Kristin will give you plenty of options and will remind you that you know your body best! She is also a DONA-International Trained Birth Doula and has been assisting families as they welcome their babies earthside since 2018.
When Kristin isn't at Haumea, you can also find her outside! Kristin and her husband, Dean love to hike and visit National Parks. They usually drag (sometimes willingly, sometimes not) their 4 kids along for the ride!
E-RYT : Experienced Registered Yoga Teacher
RPYT : Registered Prenatal Yoga Teacher