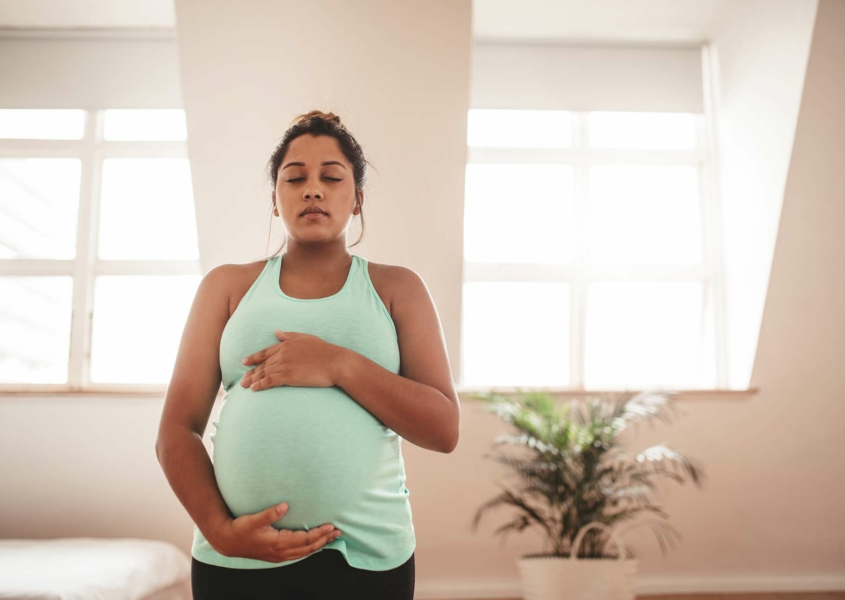 PRENATAL YOGA CLASSES – IN PERSON
Prenatal Yoga Class is so much more than yoga — it will also prepare you for childbirth! You will discover how you can be soft and strong, as well as learn how movement will help with your pregnancy, labor, delivery, and recovery. Get into your body, and out of your head — and meet other mamas who are going through exactly what you're going through.
Each 60-minute prenatal yoga class is open to pregnant women who have been cleared by their physician for this class.
Class Sessions:
Class # 2 Tuesdays 5:45 pm – 6:45 pm.  
We require a minimum of 7 participants to have the class.
Prenatal Yoga Class Structure
Meditation or breathwork; simple/gentle yoga poses.
We may focus more on calming and centering practices depending class needs.
We will keep things flexible and find ways to meet everyone's needs the best we can.
Accessories and Set Up
We provide yoga mats and blocks, but feel free to bring your own.
2023 Prenatal Yoga Class Sessions
Session 1    1/10 – 2/14
Session 2    2/28 – 4/4
Session 3    4/18 – 5/23
Session 4    6/6 – 7/18
Session 5    8/1 – 9/5
Session 6    9/19 – 10/24
Session 7    11/7 – 12/12
Class Fee: Each six-week session costs $85
Download the PDF-Prenatal-Yoga-Prenatal Yoga Registration-Waiver Form 2023
Because of limited class size, there are no refunds or reduced fees for missed classes.
Meet our Instructor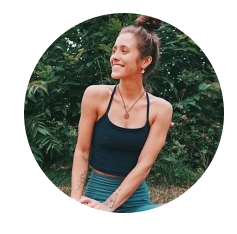 Sarah Schwab (Instructor from Haumea Yoga)
In 2021, Sarah became a 200 hour registered yoga teacher through the
Raja-Hatha School of Yoga. In addition to her Yoga training, she is a
certified Elementary School teacher and Holistic Health Coach with
experience teaching K-2nd grade, SEL (social-emotional learning),
mindfulness, yoga, and dance in the schools. Sarah is certificated in
Dance/Movement Therapy from the University of Wisconsin-Madison and
Hancock Center for Dance/Movement Therapy as well as specialized
certifications in Laban Movement Analysis, Violence Prevention through
Movement, and Nonviolent Crisis Intervention. She is passionate about
a holistic approach to learning, integrating emotional, social,
psychological, kinesthetic, and ethical development into her work for
a holistic approach to learning and development.
Off the mat, Sarah enjoys doing activities that connect her back to
the earth: rock climbing, ceramics, hiking, and dancing. She spends
her free time jamming to local live music, cooking delicious food with
friends, reading, and traveling. She looks forward to sharing pieces
of her journey and practice with you.