PRENATAL YOGA IS CURRENTLY SUSPENDED UNTIL FURTHER NOTICE
Prenatal yoga practice is a wonderful way to maintain balance in the changing body and mind during pregnancy.  In this class, we engage in yoga asanas (poses), restoration and breathing practices designed to strengthen and fortify the experience of pregnancy and prepare for birth.  You will be taking care of your body and your baby while being supported by a community of women and guided by a trained pre-natal yoga instructor.
Each 70-minute class is limited to eight people and is open to pregnant women who have been cleared by their physician for this class.
Class Sessions: All classes meet on Tuesday evenings, 5:45 – 7:15 pm at the MWH Community Room.
2020 Class Sessions
Session 1:  January 14 – February 18
Session 2:  February 25 – March 31
Session 3:  April 14 –  May 19
Session 4:  June 2 – July 7
Session 5: July 21 – August 25
Session 6:  September 8 – October 13
Session 7:  October 27 – December 1
Class Fee: Each six-week session costs $60
Download the PDF-Prenatal-Yoga-Registration
Because of limited class size, there are no refunds or reduced fees for missed classes.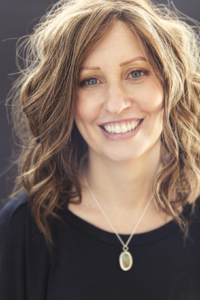 Meet Our Yoga Instructor – Sara Kraemer.  Sara has been teaching since 2011 and has over 500 hours of yoga training, including pre-natal yoga. Her pre-natal Yoga classes aim to nourish, calm, and restore pregnant women while building a community of support. Her pre-natal classes are available to practitioners of all levels, and aim to support women in pregnancy and childbirth. Sara also teaches Yoga classes in Madison and enjoys a career in education research.