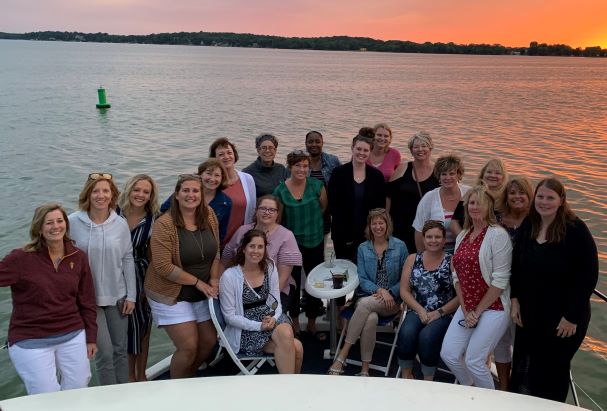 Madison Women's Health, LLP is an equal opportunity employer. We offer an enriching professional environment that focuses on best health care practices and the development of the individual in his or her profession.
Honor and Value Driven Benefits
We offer a competitive salary and benefits program focused on "honoring and valuing our employees."
If you are interested in applying for an open position within our clinic, you can apply online (click the green box below) or you can download the Application Packet and return it via email or fax to:
Email:  humanresources@madisonwomenshealth.com
FAX:  (608) 729-6390
Online Application Packet
We are currently hiring for the following position(s):  Medical Coding Specialist &  Certified Nursing Assistant 
Medical Coding Specialist
Job description
Responsible for accurate, compliant and timely coding of OB/GYN professional services in the clinic and hospital settings. Gathers, audits and corrects charges from providers. Ensures that all charges are reviewed in a timely manner. Researches, recommends and implements appropriate procedure coding conventions. Provides education to physicians and other providers about documentation guidelines. Performs auditing and researches problems related to billing and reimbursement. Other duties as assigned.
Candidate will have current CPC or CCS certification and at least two years medical coding experience in an outpatient/clinic setting. OB/GYN and Evaluation and Management coding is highly preferred. Experience with Epic and AdvanceMD preferred.
See full job description: Medical Coding Specialist
Job Type: Full-time 1.0 FTE
Certified Nursing Assistant
Job description
We are seeking part-time Nursing Assistant's to support our team of providers, nurses, and medical assistants in our OB/GYN and Family Medicine department. Duties include cleaning and stocking exam rooms, cleaning and sterilizing equipment, preparing procedure room ahead of in-clinic procedures, laundering linens and gowns, assisting providers, nurses, and medical assistants as needed, with patient care. Some office administrative duties, such as Front Desk phone coverage and filing, may be required. The candidate will have at least a High School diploma or equivalent and have State of Wisconsin certification as a CNA and be current in CPR.
See full job description: Certified Nursing Assistant
Job Type: Part-time