Planning for Pregnancy
When pregnancy is planned, there is an opportunity to optimize your health prior to getting pregnant. This can be beneficial to both you and your baby. For this reason, we ask that you call to schedule a "Preconception Appointment." Please contact your insurance company to see if this appointment is covered. Please call us at (608) 729-6300 to schedule. Ideally this appointment should be several months before you are planning to start trying to become pregnant. For more information, please read:
Newly Pregnant
First of all, congratulations! We hope that this is good news for you; please talk with us if you are having difficulty with the discovery that you are pregnant.
While the information is still fresh, please jot down the following:
When your last menstrual period started
How many days it usually is between periods (start of one to the start of another)
When you feel you may have conceived
When you first had a positive pregnancy test (Home pregnancy tests are generally very reliable; this does not need to be repeated in our office).
Please call our office at (608) 729-6300 as soon as possible to schedule your pregnancy doctor visit oor "First OB" appointment. We generally try to see you around 8 weeks from the start of your last period.
For more information, please read:
During Pregnancy
After your first pregnancy doctor's visit, which is generally the longest and most comprehensive, you will have regular visits with your primary OBGYN physician. While the schedule of visits can be individualized to your particular situation, we generally recommend seeing you once a month for the first two trimesters (until 28 weeks), then every two weeks until the last month. At that point, we will see you weekly until your baby is born. In the third trimester, you will have an opportunity to meet the other physicians prior to your anticipated labor and birth, if you choose.
For more helpful information, read:
Delivery
Our highest priority is ensuring that your delivery is tailored to you and your baby's specific needs so you can feel supported in your decisions.  To learn more about what to expect from your delivery, please read: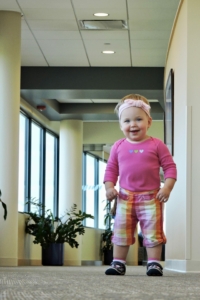 After Pregnancy 
After your delivery, you will have at least one follow-up appointment with your Madison Women's Health physicians.  Our Postpartum Information handout provides useful information for after-pregnancy care, including exercise, diet, and postpartum contraception and birth control options.