Preparing for Pregnancy: Getting Your Body and Life Ready for a Baby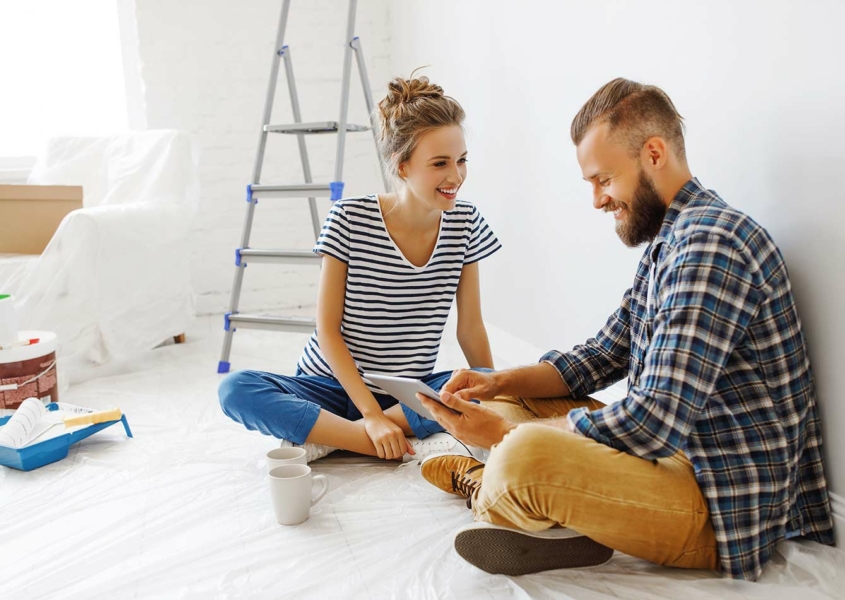 You've decided you'd like to have a baby. Congratulations! This is an exciting time that may also raise a number of questions for you, especially if you haven't been pregnant before. Deciding when you're ready for a baby is a very personal choice. The timing is different for everyone, whether it's your first pregnancy or your fourth.
Whether you're big on planning every last detail, or prefer to go with the flow, it's always a good idea to let your OBGYN know that you're planning for pregnancy.
You may be wondering how far in advance you need to plan to have a baby and when you should stop using contraceptives (birth control). Maybe you're concerned that your medication could be harmful once you get pregnant. Some women are also curious about pregnancy weight gain and how to maintain a healthy pregnancy.
These questions and more are why a preconception visit is a great first step!
At a Preconception Visit, you can expect to cover:
Pregnancy timeline expectations
When to stop using contraceptives
Current medications, vaccinations, and supplements
Overall physical health
Emotional and mental health
Other lifestyle factors
Pregnancy Timeline: How soon can you expect to become pregnant?
Once you decide you're ready to have a baby, you'll probably notice pregnant women and babies everywhere! Friends, neighbors, co-workers, movie stars — it often seems like everyone everywhere is getting pregnant. This is totally normal. After all, you've got babies on your mind. Don't be discouraged if it takes you several months of trying to conceive.
On average, 84% of women will get pregnant within the first 12 months of trying to conceive — not necessarily the first month. (For women over age 35 or women who have known reproductive health issues, speak to your OBGYN if you have been having regular, unprotected sex for six months and have not yet conceived.) It's helpful to track your menstrual cycle so you can tell if you are ovulating regularly.
Your OBGYN will discuss the most optimal times in your menstrual cycle to have intercourse for conception. Get conception facts based on data from your doctor instead of searching out anecdotes. Many times, well-meaning friends and family will give you information that is simply untrue. Your OBGYN will help you sort fact from fiction.
Learn more about what to do if you're having trouble getting pregnant.
Planning for a Baby
While it would be nice to know exactly when you will conceive and choose when your baby will be born, this is one of those things in life that is generally out of your control. And that's ok! The best thing you can do to plan for your baby is to maintain a healthy and balanced lifestyle and enjoy the journey getting there. In fact, a little uncertainty and learning how to find joy in the journey is a great way to prepare for the daily unexpected joys of parenthood!
When to Stop Using Contraceptives
A birth control pill is a daily pill for a reason. When you stop taking it, you should assume that you could get pregnant. Some women like to stop taking their birth control pills to see what their cycles are like but still use condoms until they're ready for pregnancy. Others simply stop using birth control pills and don't use condoms or any other method to prevent pregnancy.
Some contraceptive methods may take a little more planning to get back to your "base line" menstrual cycle. If you have an IUD, for example, you will need to schedule an appointment to have it removed. If you used Depo Provera (a birth control shot), it will take some time to fully leave your system.
Read our extensive coverage about birth control options.
Your Medications, Supplements, and Vaccines
At your Preconception Visit, your OBGYN will discuss your current medications, including any over the counter supplements you're taking. Some over-the-counter medications may not be safe to take while pregnant. Read more about the safety of these types of medications in pregnancy.
If you are using any prescription medications, you should talk with your OBGYN to determine if they are safe to continue in pregnancy or if there are safe alternatives. Always talk to your doctor before quitting or reducing any of your prescriptions.
Your OBGYN will also verify if your vaccines are up to date. Some vaccines can be given during pregnancy, like the flu shot and Tdap vaccine, but others cannot.
You'll also talk about supplements. We always recommend that any woman who is not preventing pregnancy begin taking a prenatal vitamin that contains folic acid. Folic acid helps reduce the risk of neural tube defects. Make sure you give your OBGYN a list of any other supplements, vitamins, and herbs you take. Some of these supplements may make getting pregnant more challenging and others may not be safe for pregnancy.
Your Diet and Activity Levels
Eating a healthy and balanced diet and getting regular exercise is always important for optimized health. When you're pregnant, it's even more important, as your diet and activity levels play an important role in a healthy pregnancy and newborn. Prepare your body for a healthy pregnancy by establishing good habits now.
A balanced diet means you're getting your nutrition and energy from whole food sources in a variety of colors, limiting processed, sugary foods, and making sure you have an adequate balance of protein, carbohydrates, and healthy fats. If you're having a hard time finding good sources for healthy recipes and meal plans, or if you have specific dietary concerns or restrictions, your OBGYN may recommend you speak with a Registered Dietitian or nutritionist. Read more about food during pregnancy.
Exercise is important as well. It's recommended that you exercise 30 minutes/day, 5 days/week before you're pregnant, during your pregnancy, and after. Don't overdo it, however, as excessive exercise can also be harmful. Discuss your activity levels with your OBGYN to see if you might need to make any adjustments to your activities.
Read more about exercise during pregnancy and check out our prenatal yoga classes for our pregnant patients.
Genetic Counseling and Screening
Before getting pregnant, you may want to know if you're at risk of having children with specific genetic diseases. There are tests that you and your partner can take to determine if your child would be at risk of having cystic fibrosis or spinal muscular atrophy.
If you have a family history of other genetic diseases, ask your OBGYN whether there is a test for determining the risk of your child having it as well. Learn more about genetic counseling and testing for genetic disorders.
Caring for Your Mental and Emotional Health During Pregnancy
Your mental health is just as important as your physical health!  Having depression or anxiety are not reasons to not get pregnant. There are medications to help manage your depression that are also safe to take during pregnancy. Talk to your OBGYN about your options.
Your OBGYN will also want to make sure that you have a supportive, safe home environment. If you have not felt safe at home or have experienced domestic violence, speak with your OBGYN about this so you can receive the help you need. If your partner is violent or abusive with you, they are likely to be abusive toward your child as well.
Alcohol, Nicotine, Marijuana and Opioids
Yes, it's still ok to drink alcohol in moderation when trying to become pregnant. Of course once you have a positive pregnancy test, it's important that you stop drinking alcohol. No amount or type of alcohol has been shown to be safe during pregnancy. Alcohol can affect your developing baby at any stage, leading to lifelong challenges in learning, behavior, and more.
If you think you may have a problem drinking too much alcohol, this is a good time to seek help so you can cut back.
Smoking cigarettes, vaping, and smoking marijuana are also harmful during pregnancy. They can lead to low birth weight and poor lung development. Speak with your OBGYN about strategies and support to stop smoking or using nicotine.
If you use opiods, whether for medical or non-medical reasons, discuss this with your OBGYN as well.
Conclusion
At Madison Women's Health, we're excited to help you optimize your health so you can have the best chances for a healthy pregnancy and baby. At your next checkup, make sure to tell your OBGYN whether you'd like to be pregnant within the year. That way, she can give you information that is tailored to your own health history and concerns. If you don't have an appointment coming up soon but are ready to start trying for a baby now, go ahead and book a preconception visit.
And remember, there is no "perfect" time to have a baby. Part of becoming a parent is about embracing a little uncertainty and spontaneity!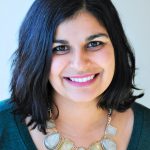 Dr. Shefaali Sharma has been providing healthcare to women in Madison since 2012 and joined Madison Women's Health in 2016. She specializes in high- and low-risk obstetrics, pre-conception counseling, management of abnormal uterine bleeding, multi-modal approaches to pelvic pain, and contraceptive counseling.
https://madisonwomenshealth.com/wp-content/uploads/2020/11/preparing-for-pregnancy-getting-ready-for-baby.jpg
951
1500
Dr. Shefaali Sharma
https://madisonwomenshealth.com/wp-content/uploads/2017/09/mwh_logo-300x177.png
Dr. Shefaali Sharma
2020-11-24 16:10:42
2022-06-29 13:59:04
Preparing for Pregnancy: Getting Your Body and Life Ready for a Baby