For many teen girls, going to their first gynecology appointment can seem a little scary or embarrassing. As her mom (or dad or aunt or friend), the support and advice you give could ease her anxiety so she has a positive first experience. Help prepare your teenager for her first gynecological appointment by helping her choose when and where to go, and by giving her an overview of what she can expect at the appointment.
But wait!
Before you tell her all about your first experience, make sure you're up to date with the current recommendations. Chances are, her first appointment will be very different than yours was!
When Should Your Teen Should Have Her First OBGYN Appointment?
Encourage your teenager to schedule her first OBGYN appointment if:
she has questions about the changes her body is going through
she has periods that seem unusual
her periods are getting in the way of her daily life
she no longer feels comfortable with her pediatrician
she wants to learn about birth control options
she is sexually active
or she is moving away after graduating high school and needs to find a new medical provider.
The American College of Obstetricians and Gynecologists (ACOG) recommends young women have their first gynecology appointment between the ages of 13-15. However, many adolescents continue seeing their pediatric providers until they are 18 unless they have menstrual concerns, birth control questions, or other concerns best addressed by an OBGYN.
Where to Go for a first OBGYN Visit
The next step is choosing an OBGYN clinic near you and making an appointment.
And yes, she can schedule an appointment on her own! In fact, making her own appointment is an important step in taking ownership of her health as a young adult. This is a great time to explain how your healthcare plan works and what to look for in an OBGYN provider.  You can tell her why and how you chose your primary care physician and offer to help her choose an OBGYN from within your covered provider network.
It's also important to recognize that she doesn't need her parent's permission to seek care, including care related to contraception, a pregnancy test, or sexually transmitted infections (STI).
Just as you want a provider you can trust, your teen will also want a provider she feels comfortable with. Here are some ways you can help her choose a provider who is within your healthcare plan:
Look at the provider's website together. Most providers will include their bios. Learn about the experience and specialities of Madison Women's Health female gynecologists and nurses.
Ask for a referral from her pediatrician.
Ask for a referral from your network of friends and family.
Read online reviews together.
Offer to meet with the provider with her for the first time.
How to Ease Your Teen's Nerves
Most teens are nervous about their first OBGYN appointment. You can ease your teenager's nerves by:
Assuring her that it's normal to feel nervous about a new experience, going to a new place, or meeting a new person.
Encouraging her to share with her doctor or nurse that she feels nervous. Her OBGYN is accustomed to meeting new patients and knows how to put them at ease.
Remind her that just because she's going to the OBGYN, it doesn't mean she will have an invasive exam every time.
Let her know that she can have someone else with her, like another nurse or a family member.
Encourage her to write down questions or topics she wants to discuss with her OBGYN, and that anything she shares with her provider will be confidential.
Common Questions From Teens to Gynecologists
Common questions that teens ask their gynecologists are:
Are my periods normal or irregular?
How much should I cramp or bleed during my period?
Do I have to have my period every month?
Does my body look normal?
What can I do about acne?
How does birth control work?
When do I need STI testing?
How can I best take care of my health?
Is it normal to feel this way about school, friends, or myself?
What to Expect at the First Gynecology Appointment
Here is what to expect at her first gynecology appointment. The first visit is typically 20-30 minutes long.
It is an important time for her to get to know her provider. We believe it's important to establish a trusting relationship with our patients from the beginning—and it's much easier to do this when the patient feels comfortable. That's why at Madison Women's Health, anyone's first OBGYN visit is more of a talk than an invasive physical exam.
During the first OBGYN appointment, we'll talk about her:
Personal health history
Family health history
Menstrual cycles: how often they occur, what the bleeding is like, whether she has cramps. Her OBGYN can help if her periods are interfering with her daily life.
Diet and exercise: Adolescence is an important time to develop healthy eating and exercise habits, as well as a healthy body image.
Sexual activity: Everything she tells her OBGYN is confidential. It's important that she is honest about any sexual activity so that she can be given the appropriate STI testing and birth control options.
During the first OBGYN appointment, the physical exam will cover:
Height and weight measurements
Blood pressure
Pulse and respiration
Heart and lungs
Did you spot a difference from your first gynecological appointment?
The biggest change in the last 15 years is that we don't perform a pelvic exam at every OBGYN appointment. The guidelines have changed because we have learned more about cervical cancer and what causes it. Now, cervical cancer screening is no longer done before the age of 21.
Read more in our article When Should You See Your OBGYN.
If your teen needs further physical examination, the reasons and methods used will be explained to her. She'll have a chance to ask her OBGYN any questions at this point. She can also request to have another person in the exam room with her.
The physical exam MIGHT also include:
External genital exam
Breast exam
Pelvic exam to check the vagina, cervix, uterus, and ovaries. A speculum would be used to complete this portion of the exam.
STI (sexually transmitted infection) screening: this can be done with a urine test or a vaginal test (swab).
Before age 21, a pelvic exam is typically only performed if she has very heavy periods or pelvic pain. A pelvic exam is not a requirement for beginning birth control or for many STI tests.
STI, HPV and Cervical Cancer Screening
STI testing is recommended annually if she is sexually active. Adolescent women typically don't have symptoms until the infection is advanced, which is why regular STI testing is so important.
HPV screening starts at age 30 unless your Pap test is abnormal.
Pap smears for cervical cancer screening start at age 21 and, if they are normal, are every 3 years.
Who Should Go to the First Exam?
Privacy and confidentiality are important aspects of every OBGYN visit. It is routine to extend these rights to teen patients. Who else should be present at the exam depends on how your teen feels. Some things to consider:
Teens are more likely to give an accurate health history to their OBGYN when a parent is not present.
Teens need to get used to talking to providers on their own behalf as they take charge of their health.
Some teens may feel uncomfortable asking their OBGYNs questions when another adult is present. Privacy gives them the space to speak candidly with a health care expert who has been trained to answer their concerns.
Some teens prefer to have a trusted adult with them during new situations. She can certainly invite you to remain with her during the exam.
Helping your teen have a positive first experience with her gynecologist is one way you can put her on the path toward a healthy lifestyle. If you have other questions about how to get the best healthcare for your daughter or teen, please let us know. We are happy to help.
Our goal is for every woman to be the happiest, healthiest version of herself that she can be!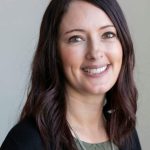 Shannon Wixom is a board certified Nurse Practitioner and Lactation Consultant. She earned her Bachelor of Science in Nursing from Edgewood College in 2005. After graduating nursing school, she enjoyed 13 years caring for women as a labor and delivery nurse. She obtained her Master of Science in Nursing from Concordia University and began her career as a Nurse Practitioner in 2018. Her experience in primary care and passion for women's health led her to Madison Women's Health. Her areas of special interest include preventive health, pregnancy and reproductive health care.
https://madisonwomenshealth.com/wp-content/uploads/2021/07/first-teen-obgyn-appointment-gyno.jpg
800
1200
Shannon Wixom, A.P.N.P
https://madisonwomenshealth.com/wp-content/uploads/2017/09/mwh_logo-300x177.png
Shannon Wixom, A.P.N.P
2021-08-24 10:11:26
2022-09-27 12:42:32
How to Prepare Your Teen for her First Gynecological Appointment