Understanding Uterine Fibroids: Symptoms, Causes, and Treatment Options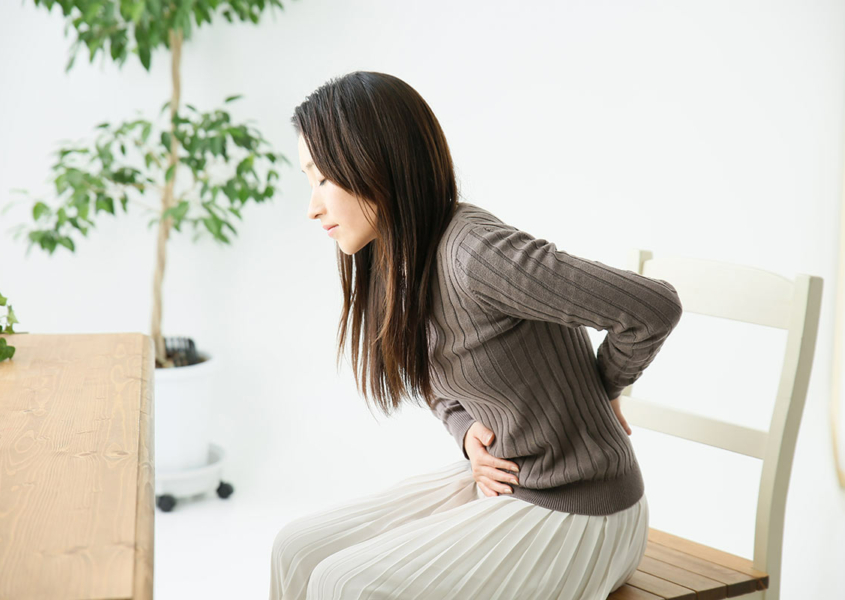 Uterine fibroids are benign smooth muscle tumors that grow in the uterus. They can be asymptomatic or present with a variety of symptoms. They are a common gynecological condition affecting many women during their reproductive years and perimenopausal years. Let's explore the symptoms, causes, and treatment options for fibroids, and talk about how they may affect fertility and pregnancy.
What are Fibroids?
Uterine fibroids, also known as leiomyomas, are non-cancerous growths that develop within the muscular walls of your uterus. These smooth muscle tumors can vary from small pea-sized nodules to large masses that can fill the entire abdominal cavity. Up to 80% of women will be diagnosed with having fibroids over the course of their life. The symptoms of fibroids can differ based on their size, location, and number.
Fibroids can be intramural (in the muscle), submucosal (near the lining of the uterus), or subserosal (on the outside of the uterus). Intramural and submucosal fibroids cause the most bleeding and cramping symptoms. Some large subserosal fibroids cause no symptoms.
While fibroids are typically benign (non-cancerous), it's essential to consult with your OBGYN for an accurate diagnosis and appropriate management.
Symptoms of Fibroids
The most common symptoms of uterine fibroids include heavy menstrual bleeding and cramping during periods (dysmenorrhea). You might find yourself needing to change pads or tampons every 1-2 hours. Some women with fibroids experience painful periods, with cramps radiating down their legs and to their back. Others may feel pelvic pressure or fullness and endure discomfort during intercourse. Some even have changes in their bowel and bladder function.
It's worth noting that many women with fibroids don't experience symptoms and may only discover them during routine pelvic examinations or while seeking medical attention for unrelated concerns.
Causes and Growth Factors
Hormones, particularly estrogen and progesterone, play a significant role in fibroid growth. As a result, women of reproductive age are more prone to developing fibroids and pregnancy can trigger their growth due to changes in hormone levels. Birth control, like oral contraceptives, can help manage fibroid symptoms by stabilizing hormone levels and lessening bleeding/cramping symptoms.
Who is at Risk for Developing Fibroids?
Having a family member with fibroids increases your risk. Studies also suggest that black women may have a 2-3 times higher incidence of fibroids than white women. It is essential to note that fibroids can affect women of all races and ethnicities.
Treatment Options
Several treatment options for uterine fibroids are available, ranging from non-invasive approaches to surgical management.
Medical management
NSAIDS (nonsteroidal anti-inflammatory drugs) lessen bleeding and are best for treating cramps.
Hormonal birth control, such as combination oral contraceptives, can keep your hormone levels steady and lessen bleeding/cramping associated with fibroids. These will not cause fibroids to shrink.
Levonorgestrel IUDs can lessen the heavy menstrual bleeding seen with fibroids, depending on fibroid location.
GnRH altering drugs can lessen the heavy menstrual bleeding seen with fibroids, while also shrinking their size. Sometimes these are used for treatment alone or in preparation for surgery.
Surgical intervention
Uterine artery embolization (UAE)/uterine fibroid embolization is performed by an Interventional Radiologist. They use a catheter through your leg to obstruct blood flow to the uterus/fibroids, which can shrink them over time.
High intensity focused ultrasound is a procedure performed laparoscopically. A special probe uses high ultrasound energy essentially to shrink fibroids with time.
Myomectomy involves removing fibroids while leaving the uterus in place. This can be done through a camera through the cervix (for submucosal fibroids), laparoscopically (through small incisions on the abdomen), or with laparotomy (reserved for very large fibroids that cannot be removed through minimally invasive techniques).
Hysterectomy, or surgically removing the uterus, is a consideration if you are done childbearing.
Fertility and Pregnancy with Fibroids
Good news—getting pregnant with most types of uterine fibroids is possible. While fibroids can cause fertility issues or increase the risk of pregnancy complications in some cases, most women have no extra trouble conceiving or carrying a pregnancy to term. However, large or multiple fibroids may occasionally interfere with the implantation of a fertilized egg or fetal growth and women may benefit from removal prior to trying to conceive.
If you're planning to conceive or are already pregnant, it's essential to discuss your fibroids with your healthcare provider for proper monitoring and management. Regular prenatal care and open communication with your OBGYN providers can help address any concerns and ensure the best possible outcomes for both you and your baby.
Risk of Cancer: Very Low
The risk of a fibroid containing cancer is low. Some experts estimate that 1 in 750 could become malignant (cancerous) while others say it is even lower, at 1 in 2000+ cases. A better estimate can be made based on age, fibroid size, imaging, and concurrent symptoms.
Conclusion
It is important to remember that you are not alone in dealing with fibroids—many women navigate this journey. There are effective treatment options available for your specific situation, whether it's a conservative approach with fertility preservation or more involved surgical procedures.
By working closely with your OBGYN, you can find the best way to alleviate symptoms and improve your overall well-being. Madison Women's Health is here to support you every step of the way.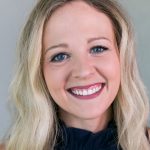 Dr. Ashley Durward has been providing healthcare to women in Madison since 2015 and joined Madison Women's Health in 2019, specializing in high and low risk obstetrics, contraception and preconception counseling, management of abnormal uterine bleeding, pelvic floor disorders, and minimally invasive gynecologic surgery.
https://madisonwomenshealth.com/wp-content/uploads/2023/09/fibroids-symptoms-causes-treatment-options.jpg
800
1200
Dr. Ashley Durward
https://madisonwomenshealth.com/wp-content/uploads/2017/09/mwh_logo-300x177.png
Dr. Ashley Durward
2023-09-27 13:31:24
2023-10-25 11:34:27
Understanding Uterine Fibroids: Symptoms, Causes, and Treatment Options