When it comes to childbirth, having a supportive team can make all the difference in the world. In addition to your OBGYN, a doula can provide extra support during the labor and delivery process. At Madison Women's Health, we enjoy collaborating with skilled and empathetic doulas.
With so many options, it can be difficult to know what to look for when choosing a doula and knowing what questions to ask them. Based on our experiences and feedback from patients, these are the most important qualities to look for when you're choosing a doula for your birth.
What is a doula?
First of all, it's important to understand what a doula does and doesn't do. A doula is a support person for the laboring couple. They provide emotional and physical support throughout the labor and delivery process.
This includes advocating for the patient's needs and desires, especially for first-time deliveries. Doulas are not medical professionals and do not provide medical care, but they can work alongside your medical team to provide additional support.
What is the difference between a doula and a midwife?
The primary difference between doulas and midwives is their training. Midwives are typically nurses first and have years of training. Doulas, on the other hand, have limited training. In Wisconsin, there is no formal education requirement to become a doula, although many choose to become certified by an organization. Doula certification typically includes attending seminars, workshops and live births. Neither doulas nor midwives have surgical training, so a physician is required in the event a C-section becomes necessary.
Can a doula come to my prenatal appointments?
At Madison Women's Health, we encourage our patients to bring their doula with them to appointments. This allows us to work together as a team and ensures everyone is on the same page. We want to partner with doulas to help our patients have the best experience possible.
If you let us know you'd like to bring a doula, we can set aside extra time to answer all of your questions and make sure you feel comfortable.
What does a doula do?
1. Collaborates with medical team
Although doulas do not have medical training, their experience allows them to facilitate important discussions between the patient and the medical team. Their collaboration in the birthing process can make it smoother for the mother and the rest of the care team. A good doula should be able to communicate effectively with the patient, her partner, and the healthcare team. They should listen attentively and be able to offer guidance and support without being pushy or judgmental.
2. Helps patients know what questions to ask
A good doula should help expecting mothers prepare for labor and delivery by providing them with a list of questions to ask their OBGYN ahead of time. This can help ease any anxiety the patient may have and ensure they feel informed and confident going into the experience and during child birth.
3. Helps the patient feel comfortable and at ease
A doula should be committed to being there for the patient during the early stages of labor, meeting the patient at the hospital and providing techniques that help with relaxation and focus.
They may also bring supplies that make the environment more soothing, such as essential oils, low lights and music. By taking care of these details, doulas allow their clients to focus on the experience of labor and delivery.
4. Provides support during early labor
Doulas should be available to support their clients during the early stages of labor. Some might provide guidance over the phone or in-person support while the patient labors at home. This can help patients stay more comfortable and calm before heading to the hospital.
5. Meets the patient at the hospital
If they are not already with the patient at home, a doula will meet the patient at the hospital to greet them and provide continuous support throughout the rest of the labor and delivery process.
6. Suggests relaxation, mindfulness and focus techniques
Giving birth can be a stressful and overwhelming experience, so a good doula should be equipped with various techniques to help their client relax and stay focused during labor.
Many doulas offer massage as a way to help relieve tension and promote relaxation during labor. This can be a valuable tool for managing pain and stress during the process.
Mindfulness techniques, such as meditation and deep breathing, can be incredibly helpful during labor and delivery.
7. Offers flexible solutions
Labor and delivery can be unpredictable, and the best doulas can adapt to changing situations. They should be able to change their approach if needed and provide different types of support depending on the patient's needs.
8. Provides emotional support
The best doulas are empathetic people who understand the patient's emotions and offer emotional support throughout labor and delivery. They validate the patient's feelings and provide a calming and supportive presence during what can be a stressful time.
9. Contributes to continuity of care
Doula may be available to the patient throughout her pregnancy, labor, and the postpartum period. They provide ongoing support and answer any questions or concerns that arise during this time. Many are trained in providing breastfeeding education or support. Before choosing a doula, ask for specifics about these services before and after labor.
10. Acts as a liaison with the doctor
Finally, a good doula should act as a liaison between the patient and their OBGYN so that everyone is working toward the same goal in a safe manner. This includes helping the patient define their preferences for labor and delivery and communicating those preferences to the doctor.
We welcome doulas!
At Madison Women's Health, we believe that by working together as a team, we can help our patients have the best experience possible. We're here to answer all your questions and provide the support you need to have a safe and happy childbirth experience!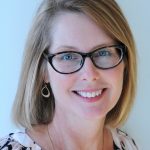 Dr. Dickmeyer has been providing healthcare for women in the Madison area since 1998 and is a founding member of Madison Women's Health. Her specialties include minimally invasive surgical techniques, high and low risk obstetrics, pelvic floor disorders and postmenopausal medicine.
https://madisonwomenshealth.com/wp-content/uploads/2023/05/how-to-choose-a-doula-birth.jpg
800
1200
Karla Dickmeyer
https://madisonwomenshealth.com/wp-content/uploads/2017/09/mwh_logo-300x177.png
Karla Dickmeyer
2023-04-17 11:49:20
2023-05-18 10:59:53
How to Choose the Right Doula