While it's most common for women to get pregnant in their twenties, nearly 1 in 5 pregnant women is 35 or older. Once called a "geriatric pregnancy," pregnancy at an advanced maternal age is typically healthy and uneventful.
What Does Geriatric Pregnancy Mean?
First, let's talk about that phrase "geriatric pregnancy." Or just as cringe-worthy, "elderly primigravida" and "multigravida." These are outdated terms that were used to describe women who were pregnant in their mid-late thirties and beyond. Instead, we now use the term "advanced maternal age" or "AMA," instead of "geriatric pregnancy" since women who are 35 (or even 45) are definitely not geriatric or elderly.
The age of 35 isn't some kind of magical cut-off date for an uncomplicated pregnancy. Instead, it is on a gradual continuum where we see increased risks based on lifestyle, increased risk of genetic abnormalities, and declining fertility.
Even so, the main difference pregnant women over age 35 experience is that they receive more monitoring. Overall, their experiences and outcomes are often similar to that of younger women.
What Increases the Risks for Pregnancy Over 35?
Regardless of your age, every pregnancy carries some risks:
premature birth
low birth weight
chromosomal abnormalities
miscarriage or stillbirth
Some of these risks increase for women over 35 if they have developed other health problems such as heart disease or obesity. Similarly, the risk of a C-section increases when women experience these health problems (also called comorbidities).
The good news is a healthy and active lifestyle can reduce the risk of obesity, which reduces the risks of diabetes, heart disorders, and even C-sections for single births. (Read more about achieving a healthy pregnancy weight.)
Another risk factor for women over 35 is giving birth to multiples. Women over 35 are statistically more likely to have multiples. Carrying multiples (twins, triplets or more) can also increase a woman's chances of experiencing hypertension, C-section, and gestational diabetes. (Learn more about what to expect with twins and multiples.)
Finally, as a woman ages, her eggs age with her. Older eggs carry a slightly higher risk of developing chromosomal abnormalities such as Down syndrome. Genetic testing and diagnoses are always available to our OBGYN patients regardless of their age.
How Does Pregnancy Change after 35?
Energy Levels
If you're over 30, you may already wonder what happened to your endless supply of energy from your late teens and twenties. Often, that answer could be found in your schedule, stress levels, and lifestyle. By the time you're 35, you may already have children, a busy career, and many other responsibilities that require your time and energy. Add the side effects of the hormonal changes you experience in each trimester, and you may feel more tired than ever!
Confidence
Pregnancy after 35 also has many benefits, such as greater financial and emotional stability, previous experience with childbirth and parenting, or access to more peers who have had children and could provide support.
Women who are pregnant for the first time after 35 also tend to have a higher education level and smaller families overall. (Smaller families mean children do not have to compete for resources, including finances, time and attention.) Some studies have even shown that women who have children after the age of 35 tend to be happier overall.
Increased Monitoring and Tests
Women over 35 may need to be monitored more closely during pregnancy depending on any pre-existing health conditions they have. This would mean more ultrasounds (2-3), more tests to check for heart diseases or gestational diabetes, and non-stress tests in the final weeks of the pregnancy.
Recovering from Pregnancy after 35
Some women wonder if it will be harder to bounce back after pregnancy when they are older. Regardless of age, recovery after pregnancy varies for each individual based on how they give birth and whether they are managing other chronic conditions. For example, it takes longer to recover from a C-section than a vaginal birth.
Some women may have a harder time losing pregnancy weight when they are older or if they have already had children. Lifestyle changes that include regular activity, reducing stress, and eating a healthy diet can help you reach a healthy postpartum goal weight.
Adequate sleep will also help recovery and weight loss, but we know that sleep often feels out of reach in those first few months with a baby at home!
Pregnancy After 40
Women over 40 can also have safe, uneventful, healthy pregnancies. Quality prenatal care is especially important. They will be monitored more closely and have 1-2 more ultrasounds.
One notable difference for pregnant women over 40 is that we're more likely to recommend induction in the 39th week of pregnancy due to the increased risk of stillbirth.
What About "Advanced Paternal Age"?
The most commonly accepted age for "advanced paternal age" is 40 years old. There is some association with increased risks for miscarriage, neural-cognitive disorders, and preterm birth when the father is older. However, no screening tools have been developed to test conclusively for these risks.
How to Ensure a Safe Pregnancy after 35 and Beyond
Most women, regardless of age, will have a normal and healthy pregnancy. To reduce the chances of developing conditions such as gestational diabetes, high blood pressure, and preeclampsia—which can all influence your baby's health—it's important to optimize your own health now.
If you're near or over 35 and trying to become pregnant, set up a pre-conception consultation with your OBGYN. Ask if you have any pre-existing risk factors you can address now to have a healthier pregnancy.
limit alcohol when trying to conceive, especially after ovulation
achieve a healthy body composition and maintain appropriate weight gain during pregnancy
take a prenatal vitamin that is high in folic acid
get active — aim for a level of activity you could maintain during pregnancy
stop using tobacco in any form
stop any illegal drug use
When to See Your OBGYN
If you're over 35 and think you're pregnant, call your OBGYN. At Madison Women's Health, our first step is to complete a health history with you over the phone. This will help us determine the right timing for your first prenatal visit. If you haven't experienced complications during a previous pregnancy, and if you don't have any complicated conditions, you can expect your first prenatal appointment to be about 3-4 weeks after your missed period.
35 is Not an Expiration Date!
We are happy to support you through your pregnancy no matter your age. We believe that every woman deserves the highest level of prenatal care. While there are risks to every pregnancy, remember that most women do have a healthy pregnancy at 25, 35 and beyond!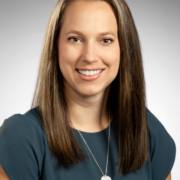 Dr. Sarah Juza joined Madison Women's Health in 2022. She practiced full scope obstetrics and gynecology for several years prior to transitioning into the role of an OB hospitalist.  She specializes in high and low risk obstetrics, breast feeding, contraception, and postpartum care. Dr. Juza earned her Doctorate of Medicine from the Medical College of Wisconsin and completed her residency at Penn State Milton S. Hershey Medical Center.
https://madisonwomenshealth.com/wp-content/uploads/2023/02/geriatric-pregnancy-advanced-maternal-age-baby.jpg
800
1200
Sarah Juza
https://madisonwomenshealth.com/wp-content/uploads/2017/09/mwh_logo-300x177.png
Sarah Juza
2023-02-06 09:42:28
2023-06-28 10:43:38
Geriatric Pregnancy? The Truth About Having a Baby After 35