Polycystic Ovarian Syndrome (PCOS): Symptoms and Treatments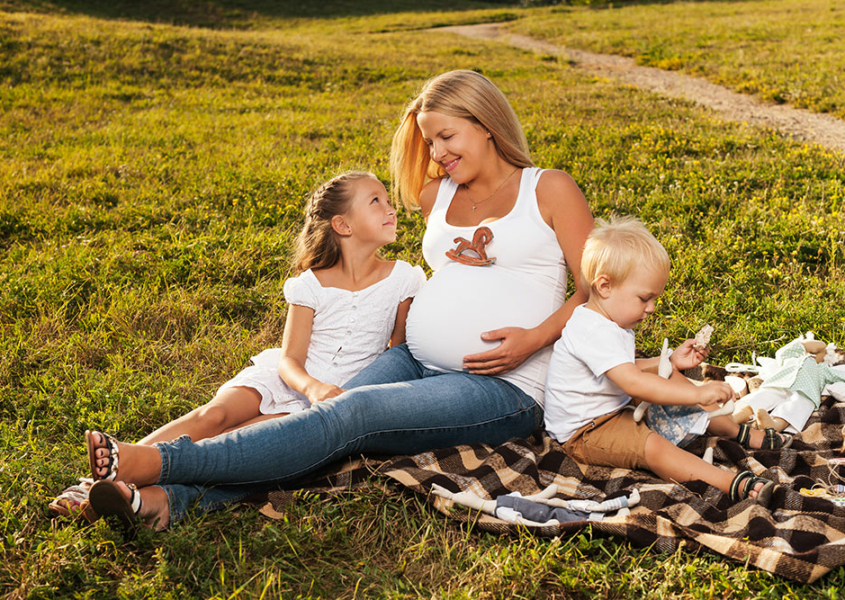 Polycystic Ovarian Syndrome or PCOS, affects 6% to 12% of women of childbearing age and is one of the most common causes of infertility. If you've recently been diagnosed with PCOS, this news is upsetting for most. But the good news is PCOS does not mean definite infertility — pregnancy is still possible, and many treatment options exist.
What is PCOS?
PCOS causes cysts on the ovaries. In some cases, it is possible to have the disorder and not have any cysts, and it is also possible to have ovarian cysts that are not related to PCOS.
In a typical menstrual cycle, ovulation occurs when a mature egg is released from the ovary. If the egg is not fertilized by sperm, it is released from the body during menstruation.
When a woman's body does not make enough of the hormones needed for ovulation to occur properly, the ovary may develop small cysts. These ovarian cysts will make hormones called androgens, which are a type of male sex hormone. Testosterone is one example.
Symptoms
The most common sign of PCOS is irregular or missed periods, but other symptoms include:
Enlarged ovaries
Ovarian cysts
Excess body hair on the chest, stomach, and back
Unexplained weight gain
Acne
Oil skin
Baldness and thinning hair
Difficulty getting pregnant
Skin tags
Dark skin patches on the neck, armpits, and under the breasts
Diagnosing PCOS
In order to be diagnosed with PCOS, you must meet at least two of the following criteria:
Irregular menstrual cycles of less than 21 days or greater than 35 days.
Elevated androgens as detected by a blood test or represented by certain symptoms, such as cystic acne or excessive hair growth.
Polycystic ovarian morphology. This means that the ovaries look polycystic based on their size or the number of follicles or cysts present. Ultrasound measures the size of the ovaries and detects the number of cysts present.
Most PCOS patients show up to their doctor's office with irregular periods, hoping to figure out what's happening with their hormones. The next steps include having blood work done to look at androgen levels and an ultrasound of the ovaries.
Your OBGYN will ask you about your health history, and they'll want to know what your typical menstrual cycle looks like. It's helpful if you keep track of your cycle as closely as possible before your visit to best provide this information. Many smart watches and apps can help track your cycle and may even alert you of irregularities.
Causes and Risk Factors
The exact cause of PCOS is not known, but there is some genetic tendency. If your mother or sister has PCOS, you may be more likely to have it, too. PCOS is often associated with metabolic issues such as insulin resistance and type 2 diabetes. Obesity is commonly seen in women who have PCOS, but it is still possible for a non-obese woman to be diagnosed with PCOS.
Complications and Risks
Over time, PCOS can lead to certain complications, and it can place women at a higher risk of developing secondary conditions. Some complications and risks associated with PCOS include:
Infertility: PCOS is one of the leading causes of infertility. Because most women with PCOS don't ovulate, getting pregnant with PCOS can be more difficult.
Obesity: Many women who have PCOS are also obese.
Insulin resistance or metabolic syndrome: Insulin resistance occurs when the body doesn't properly use insulin. Most women who have PCOS are also insulin resistant.
Diabetes: Over half of women who have PCOS will develop type 2 diabetes.
Cardiovascular disease: Women with PCOS are more likely to develop cardiovascular diseases, such as high blood pressure and high cholesterol.
Endometrial cancer: There is an increased risk of developing endometrial cancer in women who have PCOS.
Depression and other mental health conditions: PCOS is associated with an increased risk of mental health conditions such as depression, anxiety, bipolar disorder, and obsessive-compulsive disorder.
Sleep apnea: Sleep apnea is a disorder that causes individuals to stop breathing during sleep. PCOS and sleep apnea are associated, mainly in obese individuals, but you can still develop sleep apnea if you are not obese.
Treating PCOS
Although PCOS is not fully treatable, some medication options can help reduce complication risks and manage symptoms. The treatment your OBGYN chooses for you depends on a number of factors, including whether you want to get pregnant soon, your age, and your overall health.
Some symptoms of PCOS that can be treated include:
Hair growth. If you're experiencing abnormal hair growth from PCOS, also referred to as hirsutism, it may be treatable with oral birth control pills, Spironolactone, anti-androgens, and topical cream. Laser hair removal can also help.
Obesity. Women with PCOS who are also overweight can benefit from losing weight. This can help to reduce other symptoms of PCOS and lower your risk of developing other complications by improving overall health.
Ovulation. For women who want to get pregnant soon, ovulation may be induced with medications called letrozole or Clomid.
Acne. PCOS treatments such as hormonal birth control can help with acne.
For women not interested in getting pregnant in the near future, the first line of treatment for PCOS is hormonal birth control. Combination pills are usually the best option to promote endometrial health and prevent endometrial cancer. IUDs are sometimes used in women with PCOS but aren't always the best options. Talk with your provider about whether an IUD is a good option for you.
There may be some natural remedies that could help women who have PCOS. Acupuncture has long been used by women who struggle with infertility to help encourage ovulation. However, further studies are needed to prove that this is an effective method. Myo-inositol is another natural supplement that may help to stimulate ovulation in women with PCOS. Further research is still needed to confirm Myo-inositol as a treatment for PCOS.
Although rare, surgery is sometimes used to treat PCOS. One surgical treatment that can help with PCOS is called ovarian drilling. This procedure is rarely used but may be a helpful option for some women.
Losing weight with diet and exercise can help to improve PCOS symptoms and prevent further complications. Even a 5% – 10% weight loss can improve symptoms.
Losing Weight with PCOS
At Madison Women's Health, we recommend using careful calorie restriction and exercise (weight resistance training and some cardio) to lose weight if you struggle with PCOS. There is not a proven PCOS diet that has been shown to work better for PCOS specifically. Instead, eat a diet with plenty of fruits, vegetables, protein, and a balanced level of healthy fats. We often recommend women follow the Mediterranean diet as it avoids extremes and ensures you prioritize fresh, vitamin- and nutrient-rich ingredients.
If you also struggle with diabetes or insulin resistance, follow the diet recommended by your doctor that is designed to keep your blood sugar in check. In some cases, women may undergo bariatric surgery to lose weight with PCOS, but this is usually only recommended when other options do not work. Your doctor may be able to prescribe weight loss medication to help you lose weight with PCOS if you are having difficulty, but this would also only be a last resort.
Remember that you aren't alone in your PCOS diagnosis. Many women have a hard time hearing that they have been diagnosed with PCOS. If you feel like you need extra support, talk with your doctor about getting psychological support from a therapist or psychologist.
Getting Pregnant with PCOS
Although many women with PCOS struggle with infertility and irregular menstrual cycles, it is still possible to get pregnant even if you have PCOS. (In fact, PCOS is one of the simpler conditions to treat for infertility.)
Before trying to conceive, take care of your body through a healthy diet and exercise. It's important to be at a healthy weight when trying to conceive, especially if you have PCOS. Start tracking your menstrual cycles to determine if and when you are ovulating.
If you have PCOS and have been trying to conceive for several months, your OBGYN may recommend Letrozole to help stimulate ovulation. Some women with PCOS also benefit from fertility treatments like IUI (intra-uterine insemination) and IVF (in vitro fertilization), but other treatments should be tried first since IVF can be expensive and isn't always covered by insurance.
Conclusion
A diagnosis of PCOS can be discouraging as so many of the symptoms directly affect body image and confidence. But we're committed to working with you to find the right, effective treatment options to help you manage your symptoms. If pregnancy is your goal, we can also help you navigate your new diagnosis.
Madison Women's Health is here for you to help you manage your symptoms, explore treatment options and get the support you need.
https://madisonwomenshealth.com/wp-content/uploads/2023/01/pcos-polysysic-ovarian-cancer.jpg
667
1000
Vicki Slager- Neary
https://madisonwomenshealth.com/wp-content/uploads/2017/09/mwh_logo-300x177.png
Vicki Slager- Neary
2023-01-13 14:55:38
2023-01-13 15:01:48
Polycystic Ovarian Syndrome (PCOS): Symptoms and Treatments