Birth Control Options: What You Need to Know About Pills, IUDs, Implants, and Shots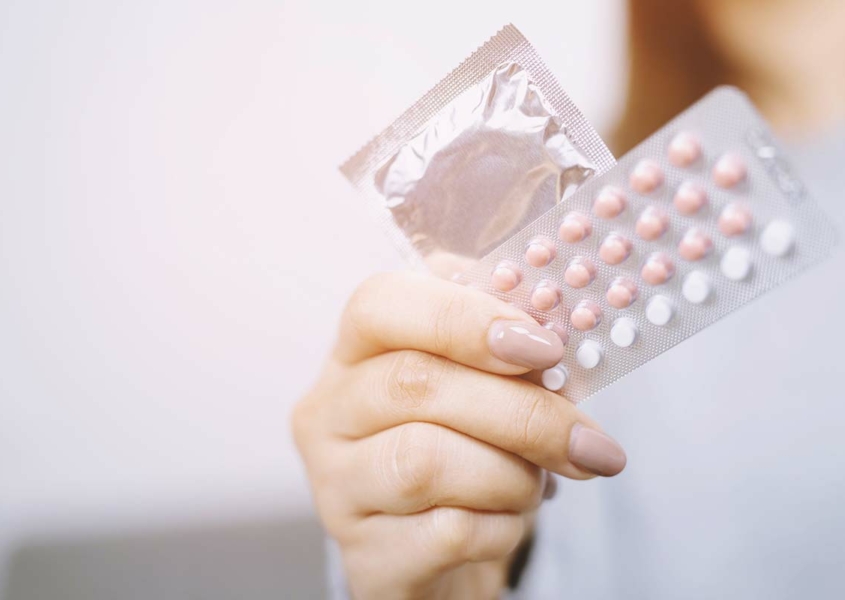 Effectiveness
Hormonal
Non-Hormonal
Short-term Effectiveness
Long-term Effectiveness
Permanent

Condom**

*80%

–

yes

Use every time

–

–

Diaphragm with spermicide

*92%

–

yes

Use every time

–

–

Natural Family Planning

*76-88%

–

yes

Avoid sex during fertile window

–

–

Combined Pill

*91%

Estrogen & Progestin

–

Daily pill, at the same time

–

–

Mini-Pill

*91%

Progestin

–

Daily pill, at the same time

–

–

NuvaRing

*93-95%

Estrogen & Progestin

–

Monthly

–

–

Depo Provera (birth control shot)

94%

Progestin




medroxyprogesterone

–

3-4 months

–

–

Implant 

>99%

Progestin (

etonogestrel)

–

–

3 years

–

IUD




(Mirena, Liletta, Kylena, Skyla)

>99%

Progestin (

levonorgestrel)

–

–

4-6 years

–

Copper IUD (Paragard)

>99%

–

yes

–

10 years

–

Vasectomy

>99%

–

yes

–

–

yes

Tubal Ligation

>99%

–

yes

–

–

yes
* These methods are only effective when used the right way, at the right time.
** Condoms are the only way to also prevent STIs
---
When you want to take charge of your fertility and family planning, you have a lot of options. But how do you know which birth control is best?
The best birth control choice differs for everyone. It depends on your own health history and what you're looking for in a contraceptive.
You need to consider these questions:
What are your past experiences with birth control?
Do you want a contraceptive that will help manage your period, bleeding, acne, or PMS?
Do you want to have a baby in a couple months, years, not sure?
Are you completely done having children or know that you don't want to have any?
Your answers to these questions, along with your health history, help your OBGYN know which birth control option to recommend to you.
Contraceptives can be broken into a few categories:
short term, long term or permanent;
hormonal or non-hormonal;
and barrier or non-barrier methods.
Let's look at the different birth control options available so you can discover which type of birth control might work best for your situation and health history.
Short-Term Birth Control Options
Short-term birth control is the most flexible. When you stop using it, your fertility typically returns very quickly. These options include condoms that you would use every time you have sex, pills that you take daily, a vaginal ring that you insert into your vagina each month, or a shot that you receive every three months.
The pros of these shorter-term birth control options are that they are not invasive, do not require a special appointment to insert or remove anything, and are easy to start and stop using. With certain birth control pills, you could even control when you actually have your period.
However, these methods are only effective if you use them regularly and correctly.
Choose shorter-term birth control options if any of these applies to you:
Do not want anything implanted in your body.
Want to have a baby, just not right now.
Can remember to use your contraceptive every time, the right way.
Want the option of controlling when you get your period.
Want your birth control to help with acne, PMS, and other hormonal problems.
Condoms are the only form of birth control that can also prevent sexually transmitted infections (STI).
Birth Control Pills
Birth control pills come in two forms: a combined pill that contains both estrogen and progestin, and a mini-pill that is progestin only. Your health history typically determines which type of pill your doctor will recommend for you.
Combination Pill
Combination pills contain low doses of estrogen and progestin that prevent your ovaries from releasing an egg, thicken your cervical mucus (which prevents sperm from passing through your cervix), and thin your uterine lining (which prevents a fertilized egg from implanting).
Birth control pills come in a package of 21-28 pills, and you take one pill at the same time each day. With most types of combination pills, the last 7 pills in a 28-day package are reminder pills. They don't contain any hormones.
Some women use birth control pills to control when they have a period. For example, they may choose to have a period less frequently, like every 3-6 months, or avoid a period when they are on vacation. They do this by skipping the reminder pills or skipping the week off if they use a 21-day package. The length of time you can avoid your period depends on your body. Some women will be able to go 3 to 4 pill packs in and then start to spot, whereas others stop bleeding completely.
By providing a specific amount of estrogen and progestin every day, the combination pills can address symptoms associated with fluctuating hormones, like acne and PMS. These pills can even help reduce the severe cramping and pelvic pain caused by endometriosis.
While the combined pill is effective and safe for many, it shouldn't be used by women who:
are over 35 years old and smoke;
have migraine headaches with aura;
have hypertension, diabetes, clotting disorders, or inflammatory disorders;
have coronary artery disease;
have had breast cancer;
are taking other medication that interacts with estrogen;
are breastfeeding;
or can't take a pill at the same time each day.
Mini-Pill
The mini-pill is typically prescribed for women who are sensitive to estrogen or who are breastfeeding. It is also prescribed for women over the age of 35 who smoke and for those who have high blood pressure or a history of blood clots.
The mini-pill does not contain estrogen, and most mini-pills do not have an effect on ovulation. Instead, they thin your uterine lining and thicken your cervical mucus.
Because the mini-pill typically allows ovulation, your ovaries will still produce their natural hormones. That means the mini-pill will not take away symptoms related to hormonal imbalances, like PMS and acne.
Unlike the combination pill, the mini-pill only comes in packages of 28. Every pill is an active pill, which means you will also take them while on your period. It is essential to take every pill in the package at the same time every day.
The mini-pill shouldn't be used by women who:
have had weight loss surgery;
have had breast cancer;
have liver disease;
or can't take a pill at the same time each day.
Vaginal Ring (NuvaRing)
If you want a more convenient birth control option than a daily pill, you may be interested in a vaginal ring (brand names include NuvaRing or Annovera). The NuvaRing contains both progesterone and estrogen hormones. Hormonally, it is basically the same as the combination pill.  The way of administering the hormones is just different.  It's a flexible ring that you insert into your vagina once a month and remove three weeks later. After 1 week without the ring, insert a new one.
For many, using a NuvaRing is as easy as inserting and removing a tampon. The exact position of the ring inside your vagina doesn't matter — but you will want to be sure it remains in place before and after intercourse.
Like the combined birth control pill, the NuvaRing could help address symptoms from hormonal imbalances and fluctuations.
The NuvaRing should not be used by women who:
are over 35 years old and smoke;
have migraine headaches with aura;
have hypertension, diabetes, clotting disorders, or inflammatory disorders;
have coronary artery disease;
have had breast cancer;
or are taking other medication that interacts with estrogen.
Birth Control Shot (Depo Provera)
Many women want to go longer than a month without having to think about contraception. The birth control shot, also known as the "depo shot," is an injection that prevents pregnancy for 3 months at a time. The shot contains the hormone progestin, which prevents you from ovulating and thickens your cervical mucus.
A nurse or a doctor will give you the shot every 12-13 weeks, which is every three months. The shot is given in the arm or buttocks. Many women find that they stop having a period after about a year of regularly receiving the birth control shot. This makes it a good choice for women who do not want to take daily pills and who don't want anything implanted in their body.
Because the shot contains a fairly large dose of progesterone, some of the associated side effects may be more severe. For instance, some women experience more mood changes, some weight gain, or irregular bleeding. And if you decide you want to have a baby, be prepared to wait a little while before you get pregnant. It may take up to 9-10 months for the progestin to completely clear your system.
The birth control shot isn't for women who:
are fearful of injections;
want to get pregnant sooner than 6-10 months of their last injection;
have high blood pressure;
have heart, kidney, or liver disease;
have breast cancer;
or have a history of heart attack or stroke.
Long-Term Birth Control Options
If you know you don't want to have a baby within the next few years, and you don't want to think about contraceptives on a regular basis, you have some great options.
The most popular long-term contraceptive is the IUD, or intrauterine device, which is placed by your gynecologist. An IUD can either use hormones or be hormone free. It lasts from 3 to 10 years, depending on which one you choose.
You could also receive an implant in your arm, which will last up to 3 years.
If you are sure you do not want to have a child under any circumstance, tubal ligation (or "getting your tubes tied") is a permanent solution.
Finally, a less invasive and less painful option than female tubal ligation is when a male partner has a vasectomy.
Choose longer-term birth control options if you:
are mostly concerned about effectiveness;
do not want to have a baby within the next several years;
do not want to think about your contraceptive;
want to significantly reduce cramps and bleeding;
don't like taking pills or have experienced side effects to the pill.
Remember, only regular condom use will prevent STIs (sexually transmitted infections).
IUD's (Intrauterine Devices)
An IUD is the most effective, non-permanent contraceptive choice. Once it's placed, you don't have to think about contraception for the next several years. IUDs prevent pregnancy for 3, 5, 6, or 10 years, depending on which IUD you choose.
How does an IUD work?
An IUD is a small device that's placed in your uterus by your OBGYN. The IUD prevents pregnancy by simply being physically present in your uterus. It makes your uterus a hostile environment for an egg to be fertilized and implanted.
There are two types of IUDs, one that contains a very small amount of progestin and one that is made of copper and completely hormone free.
Originally, an IUD didn't contain any hormones. But women found that it increased their bleeding, some asked for it to be removed. A new kind of IUD was designed to include a very small amount of progesterone, which would be absorbed directly into the lining of the uterus (and very minimally into the blood stream). The progesterone-containing IUD thins and stabilizes the lining, resulting in women having lighter, less frequent periods. In fact, most women report 90% less bleeding after their IUDs are placed, and 10-15% of women completely stop menstruating after the first year.
Hormonal IUDs that are FDA approved in the U.S. include Mirena, Kyleena, Liletta, and Skyla. At Madison Women's Health, we use the Liletta, which is approved for 6 years.
Although the dose of progesterone in hormonal IUDs is extremely low and reaches the blood stream in minimal quantities, some women prefer a non-hormonal choice. Paragard is a copper IUD that doesn't contain any hormones. It can remain in your uterus for 10 years. In many women, however, Paragard often increases bleeding and cramping. If you have a light period, then the increased bleeding may not bother you. But if you suffer from heavy bleeding and cramps, Paragard isn't recommended.
How is the IUD placed?
An IUD is placed quickly and skillfully by your OBGYN. The IUD is flexible and shaped like a T with strings that hang down. The arms of the "T" fold down when the IUD is inserted with a special instrument. When it's in place, the arms of the "T" open back up. Your doctor will trim the strings, which will be used to remove the IUD later. The whole procedure only takes a few minutes.
After a month, you may return for a follow up appointment to be sure the IUD is still in place.
Does an IUD hurt?
Placing the IUD will cause a uterine cramp that lasts for a few seconds. As soon as the IUD is placed, the uterus relaxes and the cramp goes away. I've found that talking to my patients during the process about what she will feel and when she will feel it helps immensely. In fact, the most common thing that my patients tell me is, "That's not as bad as I expected!"
I recommend taking Ibuprofen before coming in for your appointment. You will have cramping and possibly spotting for about a week after placement. Ibuprofen will be sufficient to take care of that discomfort. After a week, it is unlikely you will feel anything.
Can an IUD fall out? How do I know it's working?
Traditionally, it's recommended that you check for the IUD strings once a month. But once it has been placed, there is only a 1 in 1,000 chance (.1%) of an IUD falling out. If you're concerned about any alteration in your bleeding pattern, check the strings or come in for an appointment.
Will my partner feel the IUD?
Some partners may feel the IUD strings during intercourse. If it's bothersome, simply schedule another appointment to have the strings cut a little shorter. When it's time to remove the IUD, it may take an extra minute or two with the shorter strings.
Who should not get an IUD?
Women who do not want anything implanted in their body.
Women who may want to get pregnant before their IUD needs to be removed (although your fertility will return once the IUD is removed).
Women who have very heavy periods should not get the copper (non-hormonal) IUD, but should get the hormonal IUD instead.
Some women have an unusual shape to their uterus.  Other women may have benign growths (fibroids) in their uteri.  An IUD may not be appropriate for these women. But if you are interested, you should talk to your MD because in some cases placing the IUD with the help of ultrasound is still safe.
Birth Control Implant (Nexplanon)
Another long-term birth control solution is the birth control implant, or the Nexplanon. The Nexplanon is about the size of a toothpick. It's placed just under the skin in your upper arm. It contains the hormone progesterone, which works to prevent ovulation, thickens your cervical mucus and thins your uterine lining. It doesn't contain estrogen. The Nexplanon prevents pregnancy for up to 3 years. After 3 years, it will need to be removed and replaced.
While the Nexplanon doesn't last as long as an IUD, it is generally chosen by women who want a more long-term solution but who are uncomfortable with pelvic exams, or who don't like the idea of having something in their uterus all the time.
How is the implant placed?
Your doctor will first use a numbing solution on your arm. Then, using an applicator, your doctor will gently guide the device under your skin. You'll need to wear a special bandage for the first 24 hours, and then a smaller bandage for the next few days.
Removing the implant is also a minor surgical procedure. It's removed by your doctor through a small incision on your arm where the Nexplanon was originally placed.
Permanent Birth Control Methods
Some women want a permanent solution. When there is no circumstance in life that would make you want to have another child, there are two options you could consider: tubal ligation (for you) or a vasectomy (for your male partner). These methods are not reversible.
Tubal Ligation
Sometimes called "getting your tubes tied," tubal ligation cuts, ties or removes the fallopian tubes. This prevents eggs from traveling to a place where the sperm can meet them. It is a simple surgery, but it carries risk because it involves general anesthesia and entering the abdominal cavity where there are other vital organs.
Tubal ligation can be done during a C-Section, which adds about five minutes to the procedure. It can also be done laparoscopically, as soon as six weeks after giving birth. A laparoscopic tubal ligation only requires two small incisions on the abdomen. Recovery generally takes a week with minimal restrictions.
Vasectomy
A vasectomy is the safest and easiest form of permanent birth control. It is a much less invasive procedure than tubal ligation. It surgically closes the vas deferens, the tubes that transfer sperm to the testes. A vasectomy requires a local anesthetic for the two small incisions that are made. Recovery is quick, and the procedure will be effective in about three months.
At Madison Women's Health, we know there are a lot of birth control options, and it can be overwhelming. We're here to help you make the best possible decision to ensure you choose a birth control method that is safe, comfortable and effective for you.
Emergency Contraception
In this time of limited access to abortion, it is prudent to review emergency contraception as an option for women who desire control over their reproductive health.  Emergency contraception is therapy used to prevent pregnancy after an unprotected or inadequately protected act of intercourse.  Examples of indications for emergency contraction include condom breakage, missed oral contraceptive pills or no contraception.  Emergency contraception is sometimes confused with medical abortion.  They are two different and distinct things.  Medical abortions are used to terminate an existing pregnancy.  Emergency contraception is used to PREVENT pregnancy and in fact is the only effective for that purpose.
Several options exist for use as emergency contraception. These include combine estrogen-progesterone birth control pills (used at different doses than when taken regularly), progestin only pills (Plan B), selective progesterone receptor modulators (Ella) and insertion of a copper IUD.  Most of these options are effective up to 5 days after unprotective/inadequately protected intercourse with the exception of Plan B.  Plan B is only effective up to 3 days.  All options are most effective when used as soon as possible after intercourse.  If you are uncertain what method might be best for you, you can talk to a medical provider.
Emergency contraception is a safe option for all women.  No conditions exist where the risks of emergency contraception outweigh the benefits.  After using emergency contraception, if a woman's period is delayed by more than a week later than expected, she has lower abdominal pain or has persistent irregular bleeding, she should take a pregnancy test and been seen by a medical provider.
—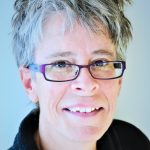 Dr. Beth Wiedel has been providing healthcare to women in Madison since 2002 and is a founding partner of Madison Women's Health.  She shares the vision of all the partners of being a strong healthcare advocate for her patients, emphasizing compassion and communication throughout her practice.
https://madisonwomenshealth.com/wp-content/uploads/2020/04/birth-control-options-pills-shots-condoms-effectiveness.jpg
800
1200
Dr. Beth Wiedel
https://madisonwomenshealth.com/wp-content/uploads/2017/09/mwh_logo-300x177.png
Dr. Beth Wiedel
2020-04-26 20:32:18
2023-11-27 13:05:41
Birth Control Options: What You Need to Know About Pills, IUDs, Implants, and Shots