Breast cancer can be a scary topic. But the more you know about its signs, symptoms and treatment, the more empowered you can be in your healthcare journey.  While it is the second most common cancer among women in the U.S., according to the CDC, it is treatable and has a high survival rate. Survival rates improve significantly when breast cancer is detected early, which is why regular screenings are so important.
Breast cancer basics
Breast cancer is a disease where cells in the breast grow and divide uncontrollably, forming a lump or tumor. The types of breast cancer are determined by the type of cells that are affected in the breast tissue.
The two most common types of breast cancer are ductal and lobular carcinoma, which start in the milk-making glands of the breast. These cancers are further differentiated based on whether they are invasive or in situ. Invasive breast cancer means that the cancer has spread beyond the duct or lobule where it originated. In situ cancer is confined to that specific area.
The least common types of breast cancer include inflammatory breast cancer and Paget disease of the breast (also called Paget disease of the nipple). Inflammatory breast cancer is invasive. When the cancer cells block lymph vessels in the skin, the skin reddens and swells, making the breast appear inflamed. Paget disease of the breast usually affects the nipple and surrounding skin (areola).
Signs and symptoms
The most common sign of breast cancer is a lump in the breast or underarm. Not all lumps are cancerous, however, and many women have lumps in their breasts that are not cancerous.
Other potential signs of breast cancer include breast changes, like:
changes in the size or shape of the breast
dimpling or thickening of the skin
nipple discharge
new and persistent breast pain that is different from regular menstrual pain
Stages of breast cancer
The stages of breast cancer are based on how much cancer has spread throughout the body. The lower the stage, the less the cancer has spread.
To determine the stage of cancer, doctors will evaluate several components:
size of the tumor
lymph node involvement
spread to distant sites
involvement of hormones
grade of the cancer, which is determined by how many cells still have a normal appearance
Breast cancer risk factors
While breast cancer can affect anyone, certain factors can increase your risk:
Age: the risk for developing breast cancer increases as women age, making age the number one risk factor
Obesity
Family history of breast cancer
Genetic mutations such as the BRCA1 or BRCA2 gene
Breast density
Prior radiation treatments
Lifestyle: Not being physically active, drinking alcohol and smoking all increase your risk of breast cancer.
Hormone Replacement Therapy and Birth Control Pills (these present the smallest risk of all the above risk factors)
Preventing breast cancer
While there is no guaranteed way to prevent breast cancer, living a healthy lifestyle can help reduce your risk. This includes eating a balanced diet, exercising regularly, and avoiding smoking and excessive alcohol consumption. Breast cancer screening is also an important tool for early detection, which can help increase your chances of successful treatment.
Screening tests may include mammograms, clinical breast exams, and self-exams. Mammograms are recommended for women starting at age 40, although some women may need to start screening earlier based on their risk factors. While self-exams are no longer routinely recommended by every doctor, it's still important to be aware of any changes in your breasts and report them to your healthcare provider.
About two-thirds of breast cancers are detected on screening mammograms. The remaining one-third are discovered between screenings. Talk to your doctor about when to start screening and how often to get mammograms based on your individual risk factors. See our list of places you can schedule a mammogram in Madison.
What if they find a lump or something suspicious?
When something suspicious is found during a routine mammogram or if a lump is felt, your provider will recommend a diagnostic mammogram. But don't panic yet just because you need a diagnostic mammogram. Of all diagnostic mammograms performed, about 1 in 10 shows cancer. However, the majority of the time, the findings are benign (not cancerous).
Treating breast cancer
The treatments for breast cancer vary depending on the type of cancer it is, how it would respond to treatment, and how advanced the cancer is. For example, some breast cancers respond to hormones, while others do not.
Breast cancer treatment options may include:
surgery
chemotherapy
radiation therapy
and hormone therapy.
A combination of these treatments may be used, depending on the stage of the cancer. Treatment plans are tailored to each individual and may be modified as needed. It's important to work with your healthcare team to determine the best treatment plan for your specific situation.
Surgery
Surgery is one of the primary treatment options for breast cancer and involves the removal of the tumor and surrounding tissue. The type of surgery performed depends on the size and location of the tumor and other factors.
Some common surgical procedures for breast cancer are:
mastectomy
lumpectomy
and lymph node removal.
Chemotherapy
Chemotherapy uses powerful drugs that are delivered through an IV or pill to kill cancer cells throughout the body. It is often used after surgery to destroy any remaining cancer cells or before surgery to shrink the tumor. Chemotherapy can have side effects, such as hair loss, nausea, and fatigue, but there are medications and other strategies to manage these symptoms.
Radiation therapy
Radiation therapy involves the use of high-energy radiation to kill cancer cells. It is often used after surgery to kill any remaining cancer cells or before surgery to shrink the tumor. It is a localized treatment, meaning it only affects the area being treated. Common side effects of radiation therapy include skin changes and fatigue, but these symptoms usually go away after treatment is completed.
Hormone therapy
Hormone therapy is a treatment option for breast cancer that is hormone receptor-positive, meaning that the cancer cells have receptors for estrogen or progesterone. Hormone therapy blocks the effects of these hormones or reduces their production, which can slow or stop the growth of the cancer cells. This treatment option is often used after surgery and may be given for several years. Common side effects of hormone therapy include hot flashes, mood changes, and joint pain.
Serious but treatable
Be proactive about your breast health by knowing the risk factors, recognizing the symptoms, and getting regular screenings. Early detection is key to successful treatment and higher survival rates. A healthy lifestyle, including exercise, a balanced diet, and limited alcohol consumption, can also help reduce your risk of developing breast cancer.
Remember, if you have any concerns or questions about breast cancer, don't hesitate to speak with your OBGYN at Madison Women's Health. With awareness, early detection, and proper treatment, we can continue to make progress in the fight against breast cancer.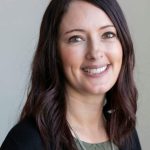 Shannon Wixom is a board certified Nurse Practitioner and Lactation Consultant. She earned her Bachelor of Science in Nursing from Edgewood College in 2005. After graduating nursing school, she enjoyed 13 years caring for women as a labor and delivery nurse. She obtained her Master of Science in Nursing from Concordia University and began her career as a Nurse Practitioner in 2018. Her experience in primary care and passion for women's health led her to Madison Women's Health. Her areas of special interest include preventive health, pregnancy and reproductive health care.
https://madisonwomenshealth.com/wp-content/uploads/2023/03/breast-cancer-symptoms-treatment-survival-rates.jpg
801
1200
Shannon Wixom, A.P.N.P
https://madisonwomenshealth.com/wp-content/uploads/2017/09/mwh_logo-300x177.png
Shannon Wixom, A.P.N.P
2023-05-25 08:55:08
2023-04-18 08:56:03
Breast Cancer: Risks, Symptoms and Treatments