Mammograms: Do They Hurt? When to Get One, and Other FAQ
Mammograms are an essential screening tool that can detect breast cancer at an early stage, making treatment more successful. At Madison Women's Health, we strongly encourage women to undergo regular mammograms as a preventive measure against breast cancer.
In this article, we'll cover the types of mammograms, how often you should have one performed, and what the mammogram is looking for.
What is a Mammogram?
A mammogram is a low-dose x-ray picture of the breast. It is performed by a trained technician who specializes in mammography. The images are then interpreted by a radiologist who also specializes in mammography. These doctors are highly trained and have the necessary expertise to diagnose any potential issues with your breast tissue.
The radiologist will search the mammogram images for abnormalities or changes to your breast tissue, such as small white spots or larger masses. These could indicate cancer.
Types of Mammograms
Screening: Screening mammograms are used as a preventive measure to detect breast cancer before any symptoms develop. It will establish a baseline for what your normal breast tissue looks like and will help a radiologist detect changes and abnormalities as early as possible.
Diagnostic: Diagnostic mammograms are used to evaluate a problem or concern, such as a lump or breast pain. Depending on your age and prior screening history, diagnostic mammograms may include an ultrasound of the breast. They use the same machine as screening mammograms but take many more x-ray images.
Mammography technology can create 2-D or 3-D images.
3-D mammography, also known as tomosynthesis mammography, is a new and advanced form of mammography that uses multiple x-rays to create a three-dimensional image of the breast. This method is different from the standard 2-D mammogram in that it captures images of the breast from multiple angles, providing a more detailed view of the breast tissue. (Note: Not all health insurances cover 3-D mammography, and not all locations have machines that perform 3-D mammograms.)
What about other ways to screen for cancer? Instead of mammograms, some functional medicine providers offer thermograms, which detect heat in the breast tissue. However, they are not currently recognized as an effective screening tool and are not a replacement for mammograms.
When to Get a Screening Mammogram
Mammograms are a highly effective screening tool for detecting breast cancer early, up to three years before a lump can be felt.
Different organizations have different recommendations for when to start getting mammograms.
What is so special about age 40? Most breast cancers are post-menopausal, so they would be more likely to occur in women over 50. Screening 10 years in advance gives you more time to watch for abnormalities and changes in your breast tissue. Catching breast cancer as early as possible significantly improves survival rates.
When to Stop Getting Mammograms
Women should continue getting mammograms as long as they are in good health and expected to live at least 10 more years.
Family History of Breast Cancer
If you have a family history of breast cancer, the recommendations may change depending on who in your family had cancer and at what age they were diagnosed.
In general, if your mother or sister had breast cancer, you may need to start getting mammograms 10 years before the age at which they were diagnosed. If there is a strong history of breast cancer in your family, your doctor may also offer genetic testing and may recommend both mammograms and MRIs for screening. In some cases, you may be referred to a breast clinic and meet with a surgeon and a genetic counselor to discuss your options, but this recommendation is relatively rare.
Are Mammograms Harmful?
The benefits of mammograms far outweigh the potential harms. The small amount of radiation exposure from mammograms is negligible and equivalent to the amount of radiation exposure from natural surroundings over a three-month period.
However, mammograms can produce false-positive results, which can lead to anxiety, extra tests, procedures and biopsies.
What is It Like to Get a Mammogram?
This procedure is done while you stand in front of the mammogram machine. The machine will be adjusted to your height, including a "shelf" or "plate" for your breast to rest on. The technician will position your breast on the shelf before compressing it with another plate from above. This will spread out the breast tissue and hold it in place, allowing for a clear and detailed image of the breast. Several x-ray images will be taken of your breast.
The tech will verify the quality of the x-ray images. (The tech cannot interpret your images.) These images are then examined by a radiologist who specializes in mammography to identify any abnormalities or changes in the breast tissue.
Do Mammograms Hurt?
Mammograms are generally not painful, but they can be uncomfortable for some women. The level of discomfort varies depending on the size of your breast and how long it takes to get the pictures needed. Additionally, some women experience increased sensitivity around their period. However, discomfort is short-lived and lasts only for a few minutes.
Can You Get a Mammogram While Breastfeeding?
It's recommended that women who are breastfeeding wait until they are done to have a mammogram. This is because the pictures taken during a mammogram may not be as accurate when there is milk in the breasts.
However, if you have a breast concern, your doctor might recommend a diagnostic mammogram. In that case, pump or feed your baby 30 minutes before the mammogram to help ensure accuracy.
Can Women with Breast Implants Get Mammograms?
If you have breast implants, let your doctor know when you schedule your mammogram. Extra pictures will need to be taken, and the implant will need to be manipulated to help ensure accuracy.
Implants are designed to withstand hundreds of pounds of pressure, so it is highly unlikely that a mammogram could rupture the implant.
Are Mammograms Covered by Insurance?
Mammograms are covered by most health insurance plans as a preventive health service. Wisconsin's well-woman program covers breast cancer screenings for eligible women who meet certain income and insurance requirements. Women who do not have insurance or cannot afford a mammogram should contact their local health department or the National Breast and Cervical Cancer Early Detection Program for assistance.
Conclusion
Since annual screening became available in the early 1990s, there has been a 30% reduction in deaths from breast cancer. Even though the procedure may be uncomfortable, it's important to receive regular mammograms to help prevent and identify breast cancer as early as possible.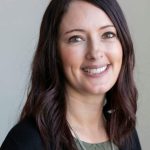 Shannon Wixom is a board certified Nurse Practitioner and Lactation Consultant. She earned her Bachelor of Science in Nursing from Edgewood College in 2005. After graduating nursing school, she enjoyed 13 years caring for women as a labor and delivery nurse. She obtained her Master of Science in Nursing from Concordia University and began her career as a Nurse Practitioner in 2018. Her experience in primary care and passion for women's health led her to Madison Women's Health. Her areas of special interest include preventive health, pregnancy and reproductive health care.
https://madisonwomenshealth.com/wp-content/uploads/2023/03/mammograms-when-to-get-one.jpg
800
1200
Shannon Wixom, A.P.N.P
https://madisonwomenshealth.com/wp-content/uploads/2017/09/mwh_logo-300x177.png
Shannon Wixom, A.P.N.P
2023-03-30 09:00:17
2023-04-03 21:35:59
Mammograms: Do They Hurt? When to Get One, and Other FAQ