Vaccines During Pregnancy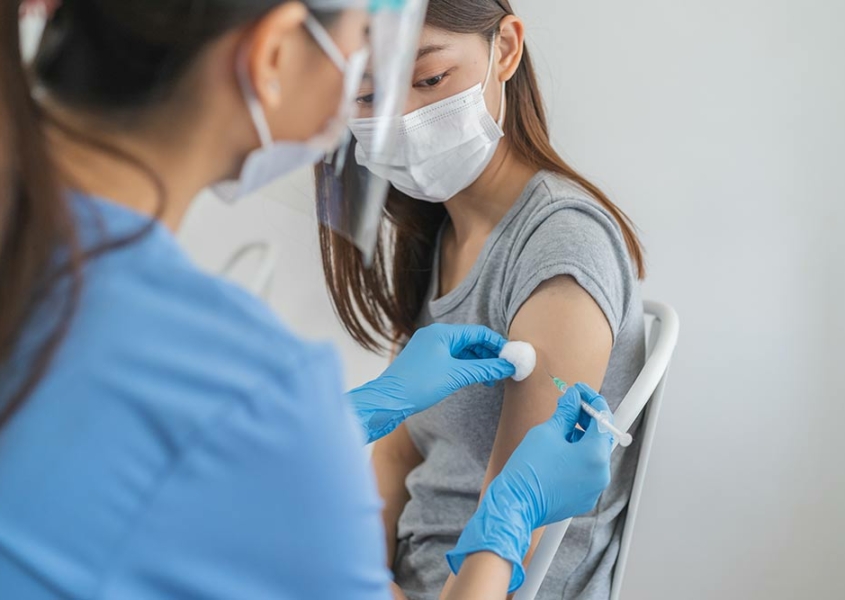 Moms and moms-to-be want to do everything they can to keep their children safe and healthy. While every illness can't be prevented, modern medicine has given us a great weapon to fight some of the worst diseases. That weapon is vaccination and immunization.
Vaccines "teach" your body how to fight germs that cause infections. They can prevent you from getting seriously ill from diseases such as tetanus, diphtheria, pertussis (whooping cough), and even the flu or COVID-19.
When you are pregnant, these diseases can be even more dangerous for both you and your developing baby. If you contract certain diseases while you're pregnant you could pass the disease to your baby, increase the risk of miscarriage or birth defects, or increase the severity of the disease in your own body.
When your baby is born, they will receive some vaccinations, but your baby will not be able to receive all of the same ones as older children or adults. That means they could be at risk of contracting these illnesses as a newborn. The flu and whooping cough can be particularly dangerous for infants. The good news is that when you get vaccinated during pregnancy, you share your immunity to these diseases with your baby, protecting your newborn after birth until they're old enough to be vaccinated themselves.
Recommended Vaccines During Pregnancy
Some vaccines are safe during pregnancy and some are not. Certain vaccines should be given during specific stages of the pregnancy to increase the amount of antibodies you pass along to your baby at birth.
Other vaccines that contain live forms of the virus they are designed to prevent should not be given to a woman who is pregnant because of the risk of infection.
At Madison Women's Health, we recommend all our pregnant patients receive the following vaccinations during pregnancy:
Influenza (flu) Vaccine
The flu shot can be given during any trimester of pregnancy. It's made from an inactivated virus, so it is safe for you and your baby. We begin to give this when the vaccine is available for each influenza season, typically around September or October. Getting the flu while pregnant can cause more complications and severe illness than getting it while you are not pregnant.
Important note: Avoid the influenza spray vaccine during pregnancy, which is made from a live virus.
Tdap Vaccine
Tdap stands for tetanus toxoid, reduced diphtheria toxoid and acellular pertussis. The Tdap vaccine is given between 27-36 weeks of gestation during pregnancy to boost your immunity, and to pass along the most antibodies to your newborn.
COVID-19 Vaccine
If you have not already received a COVID-19 vaccine, we recommend an mRNA vaccine (either Pfizer or Moderna) and a booster at the appropriate time. Learn more about the COVID-19 vaccine.
Other Safe Vaccines During Pregnancy
Your doctor may recommend the following vaccines during pregnancy in certain populations while pregnant:
Pneumococcal Vaccine
Meningococcal Vaccines
Hepatitis A and Hepatitis B Vaccines
Vaccines to Avoid During Pregnancy
We recommend avoiding MMR vaccination (measles/mumps/rubella) and Varicella (chicken pox) vaccination in pregnancy because they contain a live form of the virus. If you are planning to become pregnant, be sure to talk with your doctor about how long to wait after these vaccines. If you're not sure if you've had these vaccines, your doctor can check your immunization records or can test your blood for antibodies.
Most people born in America received the Measles-Mumps-Rubella shot as children. Many also received the Varicella (chickenpox) vaccine or acquired immunity by getting chickenpox as a child.
If you got either of these shots while you were pregnant, be sure to let your doctor know as additional monitoring during your pregnancy may be necessary.
Commonly Asked Questions About Vaccinations During Pregnancy
When should I get vaccinations during pregnancy?
Flu shot: As soon as it's available, typically in September or October. It can be given during any trimester. Avoid the influenza nasal spray vaccine.
Tdap: As early in the 27-36 weeks-of-gestation window as possible.
If you are planning to become pregnant, be sure you are up-to-date on all other recommended vaccines, including COVID-19. You should not get the MMR and Varicella vaccines while pregnant.
Are vaccines safe if I am breastfeeding?
Yes.
Does a vaccination pass along immunity to my baby?
Yes.
Are vaccines during pregnancy linked to premature birth?
No.
Do vaccines harm my baby?
Generally, vaccines that contain killed (inactivated) viruses can safely be given during pregnancy. The vaccinations that are recommended have been studied and do not harm your developing baby.
Vaccines that contain live viruses are not recommended during pregnancy, including MMR and Varicella vaccines. While highly unlikely, there is a small chance that you or your baby could get sick from the live virus in the vaccine.
Do vaccines cause autism?
No. This claim has been proven to be untrue in a number of scientific studies.
What should I do about the side effects from a vaccine while I'm pregnant?
The most common side effects are injection site reactions, fever, muscle pain, joint pain, headaches, and fatigue. These are a normal part of your body's reaction to a vaccine and developing antibodies. We recommend acetaminophen for pregnant women who experience fever or want relief from joint pain or headaches.
If you have any more questions about getting vaccines during pregnancy or before becoming pregnant, we're happy to answer them at your next appointment!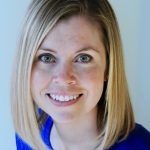 Dr. Sarah Yanke has been providing healthcare to women in Madison since 2010, specializing in high and low-risk obstetrics, contraception, management of abnormal uterine bleeding, and minimally invasive surgical techniques. She is a Board Certified Fellow of the American College of Obstetrics and Gynecology.
https://madisonwomenshealth.com/wp-content/uploads/2022/04/vaccines-during-pregnancy-obgyn-recommendations.jpg
667
1000
Dr. Sarah Yanke
https://madisonwomenshealth.com/wp-content/uploads/2017/09/mwh_logo-300x177.png
Dr. Sarah Yanke
2022-04-20 13:18:35
2022-04-20 15:45:18
Vaccines During Pregnancy