Medicare has various rules and coverage levels for services you receive at our clinic. In some cases, certain visits are only covered every other year, and some not at all. Medicare covers many things, but at different levels and frequencies than other commercial insurance.
Common Medicare Services at Madison Women's Health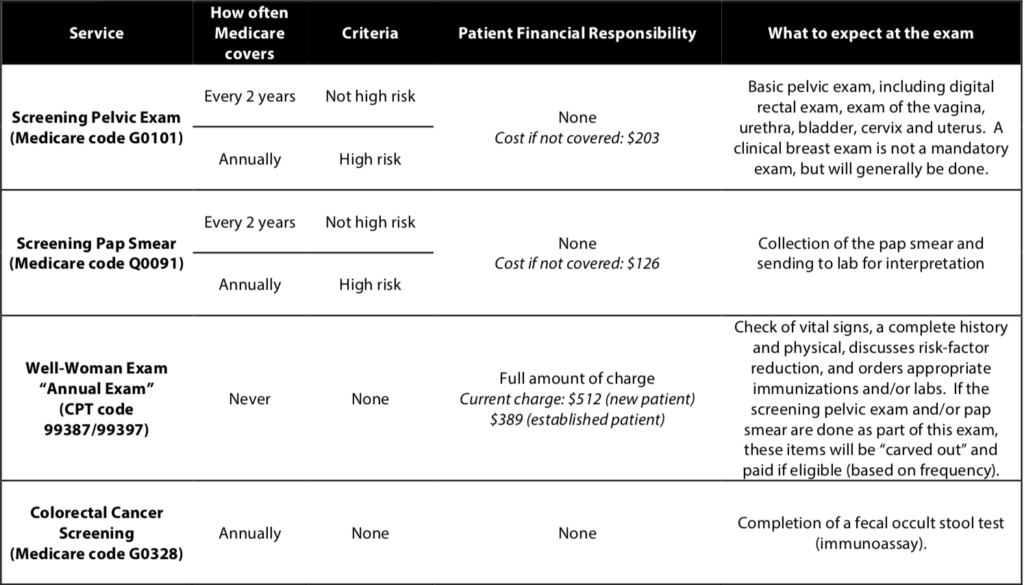 Below is additional information to help you understand your Medicare preventive and screening benefits.  We do not perform any "Welcome to Medicare" or Annual "Wellness" visits – and visits are focused on gynecological services only.
Guide to Medicare Preventive Services