MWH – A Different Kind of Care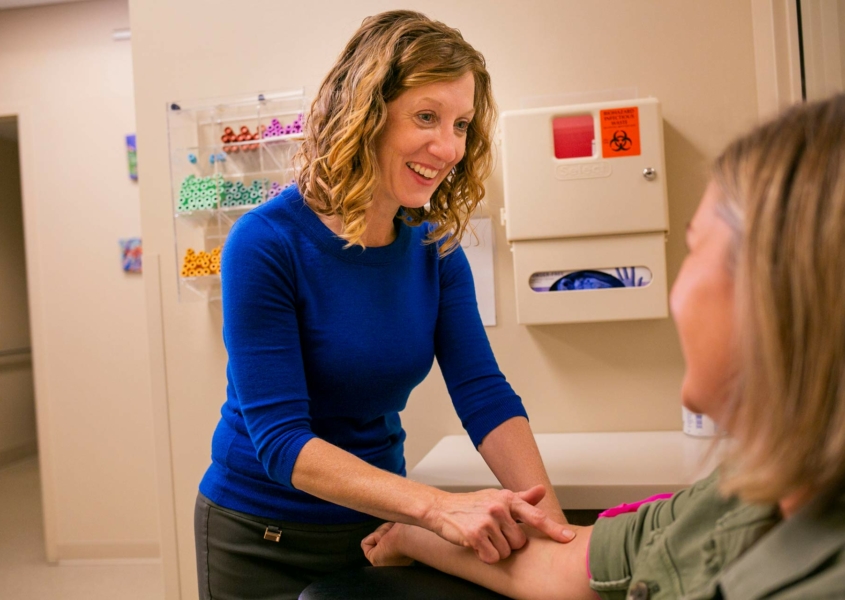 When we established Madison Women's Health, we set out to provide "a different kind of care," the kind of care we always wanted for ourselves as women. As the only women-owned clinic in Madison, our level and style of care goes beyond the ordinary—we understand that each patient is unique and deserves personalized attention. Our approach sets us apart from other clinics, and we'd like to share with you what makes us different.
We take more time to listen to our patients
Truly understanding our patients' needs starts with attentive listening. Because our clinic is smaller than most, we can make longer appointments to spend more time with each patient. This means we can delve deeper into their concerns, answer their questions, and provide comprehensive care. Whether it's a well woman exam or a more complex issue, we ensure that our patients feel heard and valued.
We get to know each patient, their moods, stressors, and the demands of their lives. This understanding allows us to offer comprehensive care that addresses not only physical needs but also mental and emotional well-being.
In addition to longer appointments, we also accommodate our patients' schedules. We know that life can be unpredictable, and sometimes a medical issue arises when it's least expected. We strive to be flexible and understanding, providing solutions that work for each individual's circumstances.
At our clinic, nurse practitioners play a crucial role in patient care. Patients have direct access to them, ensuring that they receive the attention they need promptly. Our nurse practitioners exclusively see Madison Women's Health patients, so when urgent issues arise, patients don't have to be diverted to other healthcare facilities. This ensures continuity of care and allows us to be there for our patients when they need us most.
We individualize and personalize our patients' care
Our commitment to personalized care extends beyond listening. We take the time to get to know our patients and their unique circumstances. We understand that preferences and needs differ from person to person, so we tailor our care accordingly.
For instance, one patient in her first trimester of pregnancy was experiencing severe nausea and dehydration. Our nurse promptly got permission to administer an IV to help her feel better right away. She and the patient discussed other ways to manage nausea—but also let the patient know she could return to the clinic for IV fluids when needed. We're here to support our patients when they need us the most.
If a patient has a particular provider they want to see but struggles to find an appointment, we offer telehealth visits when that provider is on-call—increasing flexibility for the patient. Moreover, we provide office procedures to spare our patients the extra time it takes to go to the hospital for certain treatments.
Encouraging a healthy lifestyle is another aspect of our personalized care. We understand the importance of staying active and eating well for maintaining good health. We lead discussions about various ways to incorporate physical activity into daily routines and offer guidance on making healthier food choices and managing weight effectively.
Our dedication to personalized care is evident throughout the entire patient journey. We have been privileged to take care of some patients for over two decades, witnessing and supporting them through various phases of life. It's almost like caring for family because we know them that well.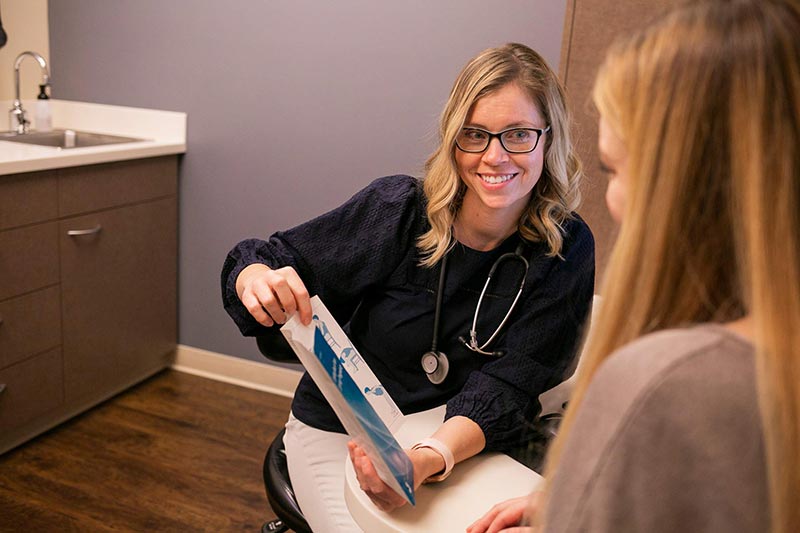 Women taking care of women
We understand the unique challenges that women face in their lives. As female physicians, specialists and nurses, we can empathize with our female patients on a deeper level. From first periods and pregnancy to childbirth, infertility and loss—we've been there. We understand the frustrations of weight changes and body image struggles. We've lived through the ebb and flow of daily hormone fluctuations, and we understand what it's like to reach menopause.
Stress is a common factor in many women's lives—it's important to talk openly about how to address it. Taking care of one's mental and emotional health is just as important as physical health. Through open discussions and compassionate guidance, we work together with our patients to find effective ways to manage stress and improve their overall quality of life.
We believe that empowered women empower other women. We consider it a gift to be able to work in these roles and help our patients live their best lives.
We believe our experience as women and mothers gives us valuable insight into the challenges our patients may face. At the same time, we support male residents and anesthesiologists, and we also educate male students and residents, fostering a collaborative and supportive environment.
Collaboration and warmth in patient care
Our clinic is more than just a medical facility—it's a warm and personalized environment. Our providers collaborate with each other and specialists in the area to bring fresh ideas and expertise to complicated cases. We make it a priority to take as much time as we can in each visit. We want to get to know our patients, listen to them, and accommodate their preferences, especially during pregnancy and labor.
Speaking of labor, we offer a different level of presence during this important process. Our team stays with the patient throughout the labor, ensuring they feel supported and cared for every step of the way. Our ample nursing staff guarantees that patient needs are addressed quickly. Even after delivery, our nurses call postpartum patients 1-2 weeks later to check-in and provide any necessary support.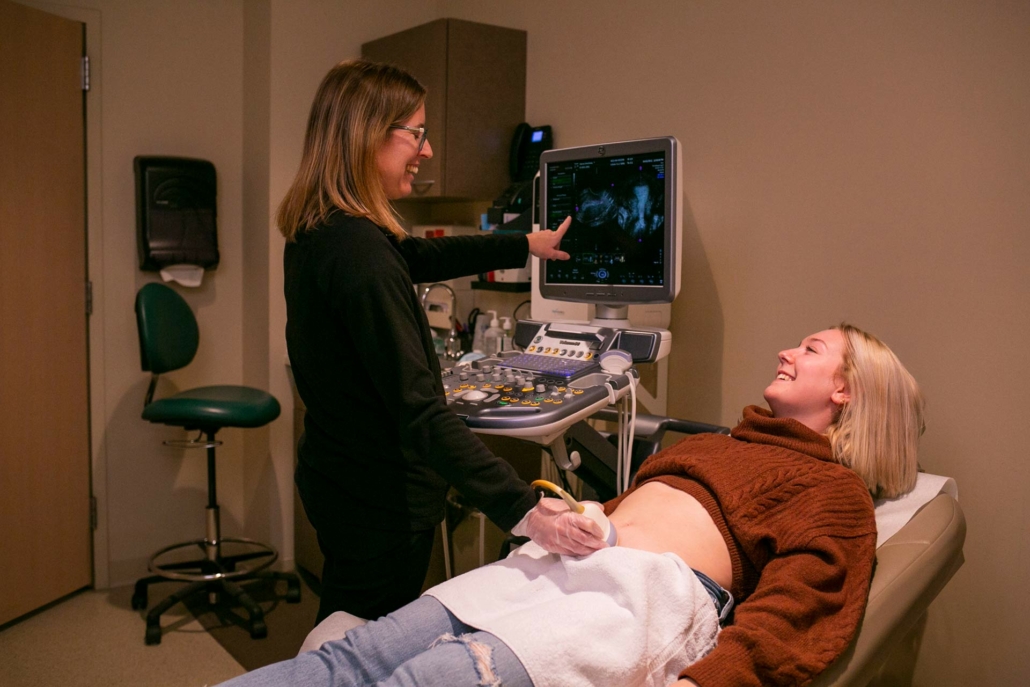 Providing compassionate care tailored to women since 2010
Our passion for helping women meet their goals drives us to offer a level of care that goes beyond the clinical aspect and into the realms of genuine support and understanding.
We take the time to listen, understand, and personalize care according to the unique needs of each person. Being women-owned and operated, we offer a warm and compassionate environment where we empower our patients to live healthier and happier lives. Our collaborative approach and dedication to excellence set us apart and make us the best choice for an OBGYN and women's health care clinic in Madison.
We look forward to welcoming you to our clinic and providing you with the exceptional care you deserve.
https://madisonwomenshealth.com/wp-content/uploads/2022/01/20-madison-womens-health-obgyn-clinic.jpg
1280
1920
Bizzy Bizzy
https://madisonwomenshealth.com/wp-content/uploads/2017/09/mwh_logo-300x177.png
Bizzy Bizzy
2023-07-27 15:21:44
2023-07-31 08:07:30
MWH – A Different Kind of Care