The Best Family Trips in Midwest: A Guide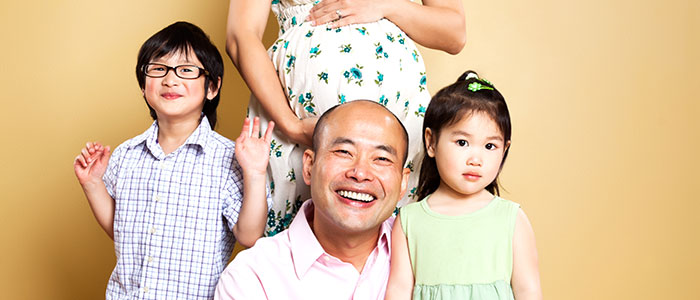 Nothing says family fun like an exciting road trip to a new location! Below is a list of the most popular Midwest locations for that perfect family weekend getaway.
A guide to the Best Family trips in midwest
The United States Midwest region consists of Illinois, Indiana, Iowa, Kansas, Michigan, Minnesota, Missouri, Nebraska, North Dakota, Ohio, South Dakota and Wisconsin.  These 12 states offer hundreds of cute roadside attractions such as the world's largest baseball bat or ball of twine.  However, to make a family day trip memorable (and worth driving to), try the following sites for hours of fun you won't forget.
The House on the Rock – Spring Green, Wisconsin
Popular ever since it first opened in 1959, Alex Jordan's House on the Rock has delighted everyone who has visited it. The self-guided tour starts with a walkthrough of the original house which is, literally, built on a rock.  The house area closes with the famous "Infinity Room," which sticks out 218 feet from the House on the Rock, with not one support underneath it.
After going through the house, though, the fun really picks up.  The second and third parts of the full tour include more fun than your imagination thought possible.  Coin-operated (you are given coins to use at the start of the tour) music machines, which vary in size, from small windows to full rooms amaze adults and children as they play by themselves.  There's an entire building created just to look like a few street blocks from an era past with fake houses and business set up to look like they were just lived in.  Of course, be sure to take a few moments to marvel at the giant carousel with over 250 animals, over 180 chandeliers, over 20,000 lights and hundreds of angel mannequins hanging from the ceiling, spinning happily to circus music.
The House on the Rock is fantastic fun for all ages, and the tour provides at least 4 hours of family entertainment. There is also an inn for people who would like to stay a day or two and really experience all the House on the Rock has to offer.
The Shedd Aquarium – Chicago, Illinois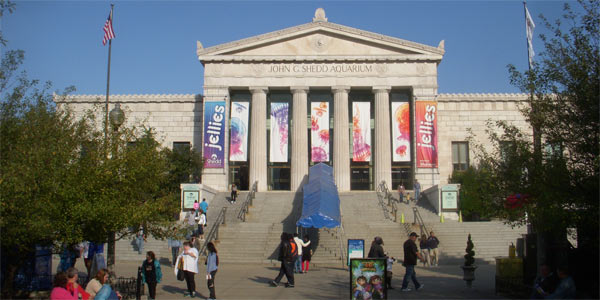 Containing over 25,000 fish and 5,000,000 gallons of water, the Shedd Aquarium is one of the largest indoor aquariums in the world.  With an average of 2 million visitors a year, it has been the most visited aquarium more than once, and has even won multiple awards.
Located in Chicago, this enormous aquarium offers many different kinds of fun for you and the little ones.  There's a jellyfish exhibit, an 8.600 square foot walkthrough of a recreation of the Amazon, a 360 degree underwater tour of a reef and even an Oceanarium.  For interactive fun for the kids, check out the marine shows, 4-D theater, the Stingray Touch exhibit and definitely don't forget to take them to The Polar Play Zone, an interactive attraction specifically made for children.
Shedd Aquarium is definitely an unforgettable adventure.  Make sure you visit their website to plan which attractions you want to visit in advance!
Titanic: The World's Largest Museum – Branson, Missouri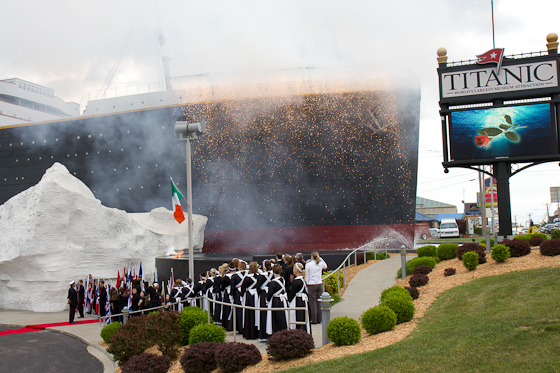 Almost everybody knows the tragic story of the Titanic. In Branson, Missouri, a museum was built not only to honor it, but also to give visitors an interactive and unique trip through recreated parts of the ship itself.
Upon entering you are greeted by a maid dressed like she was pulled out of 1912 and given a name of someone who was a passenger on the fated ship.  As you advance through the self-guided Titanic tour, you can learn a lot about the ship and its passengers.  There are plenty of interactive areas for adults and children, too, such as using a weighted down shovel to feel what it's like to shovel coal and a tank of ice cold water for the brave 'passengers' to dunk their hands in to.  The Titanic Museum is definitely a fantastic place to visit to have fun while learning about the past!
The Safe House – Milwaukee, Wisconsin
For a really exciting, quirky place to grab a bite to eat, be sure to stop at Milwaukee's Safe House, an interactive spy themed restaurant.  The location may be tricky to find though, so be sure to use your trusty GPS.  Once you arrive at the site, don't be fooled, as there is no front door.  Instead, try looking around the side of the building for the entrance. The fun is only starting, though, as once you find the door, you discover you need a password to get in.  Knowing the correct password – which is changed daily – will grant you access, but if you don't know it, be ready to earn entry by doing a dance or singing a song.
The inside of the Safe House is like no other restaurant.  Be sure to not only take your time looking for the many interactive fun spots with the kids and watching others attempt to gain entrance to the building (yep, you were up there too!).
Conner Prairie – Fisher, Indiana
Have you ever wanted to know what it was like to live in the 19th century?  At Conner Prairie, once you cross a bridge into the interactive living museum, you can.  Traditional storytelling by costumed townspeople who are always in character come together with modern technology, something that is rarely seen at attractions such as Conner Prairie.
There are multiple areas recreating different eras in history for your family to explore, all while the staff stay in character, cooking, tending livestock, chopping wood and even making clothes and pottery.  It is a great interactive way to experience the past, and is a fantastic way for young children to see times before technology.  Be sure to visit during one of the Civil War Reenactments and don't forget to check their calendar for different seasonal attractions, such as the Country Fair in the summer or the Headless Horseman ride during the autumn.
King's Island – Mason, Ohio
The largest amusement park in the Midwest, King's Island has roller coasters, a full waterpark, an entire kid-focused interactive attraction and seven acres filled with life-sized dinosaurs.
Adults can enjoy thrilling rides on some of the world's most famous coasters, including the The Beast, which hurdles across 35 acres at 65 miles per hour and the 5,282-foot Diamondback which reaches 80 miles per hour. Don't forget to try out the WindSeeker, which takes you 301 feet above the park for an unparalleled swing ride, or the Vortex, where you go through two vertical loops, one corkscrew, one boomerang turn and a 360-degree helix.  Then there's the kid-centric fun at Planet Snoopy.  Awarded 12 years in a row for being the "Best Kids Area," Planet Snoopy offers fun rides for children, such as Charlie Brown's Wind Up and Woodstock's Whirlybirds.  If that isn't enough fun for your family, there's also Soak City, complete with huge slides, wave pools and rushing rivers.
Lastly, make sure to take everyone through a walk in King's Island own jurassic-time park, Dinosaurs Alive!.  Here you and the little ones can marvel at 60 different life-sized dinosaurs cleverly placed in trees and bushes along the paths you travel, just waiting for you to take notice.  With everything King's Island has to offer, be sure to explore it all!  Mason, Ohio is home to many kid-friendly hotels so you can plan your trip to the largest Midwest amusement park over two or three days.
Wizard Quest – Wisconsin Dells, Wisconsin
Even for those who aren't fans of fantasy, this is an attraction to visit at least once.  The creators basically took a typical fantasy video game and created it in real life.  Wizard Quest is 13,000 square feet of obstacles, secret passageways, slides, interactive puzzles, trees and spiderwebs to climb, illusions, pits of "fire" to crawl through, all with an end goal of finding and freeing four captured wizards.  Players are encouraged to explore every inch of the realm, but should remember they only have an hour and a half to find the wizards.  All ages can have a great, memorable time at Wizard Quest!
Other Fun Family Ideas
All of the above sites are fantastic for a weekend getaway, but sometimes a spontaneous day trip to a new place not too far from home might be needed as well.
Drive-In Movie Theaters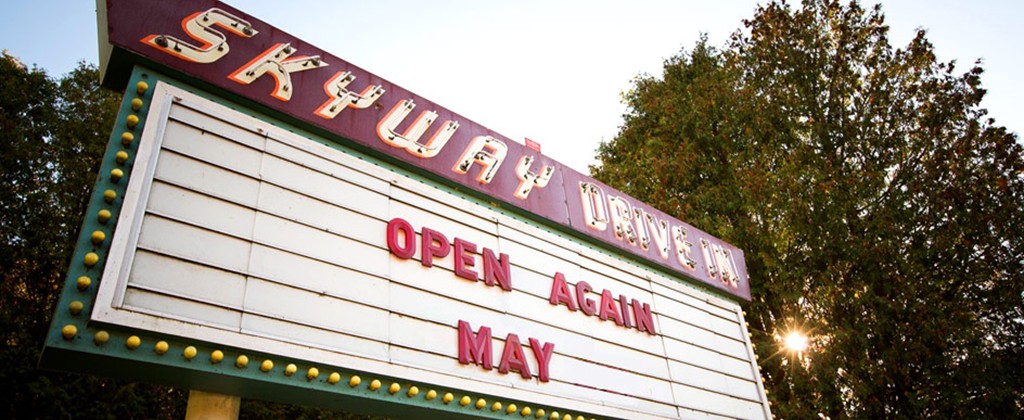 Created in the early 1930s, drive-in theaters grew in popularity until peaking in the late 50s and early 60s.  Offering cheap viewings of two to three films in one sitting, visitors park their cars in rows next to speakers.  Some locations offer perks such as the use of a children's playground for early birds who want to relax before showtime.  People can sit inside their cars or outside on lawn chairs or blankets, depending on the weather (the films play rain or shine!).
Unfortunately, due to the increase of renting videos to watch at home and the cost of large real estate have caused these business to close.  During their peak, about 25% of all theaters were drive-in, and now there are only about 350 remaining.
Visits to a Park: They Can Offer More Than You Think
Some of the best family activities in fall are outside, and there are thousands of parks throughout the Midwest that offer different outdoor family activities for low costs.  Do some research in your area to find parks that offer canoeing, kayaking, hiking, rock climbing and camping. Enjoy the fall colors. Don't forget to pack a picnic! Here's a link to Midwest Living's "Best Midwest State Parks."
It's Fun to Experience Day trips
Whether you want to take your family on a memorable weekend getaway or just take a few hours to visit a nearby attraction, the Midwest has plenty to offer.  As with any vacation, be sure you check the weather forecast in advance and plan appropriately.  Pack the essential sunscreen lotion, bug spray, first aid kits and water, and be ready to have plenty of family fun!
https://madisonwomenshealth.com/wp-content/uploads/2014/10/shutterstock_82588834-1.jpg
300
700
Madison Women's Health
https://madisonwomenshealth.com/wp-content/uploads/2017/09/mwh_logo-300x177.png
Madison Women's Health
2014-10-27 22:42:06
2021-03-24 10:04:07
The Best Family Trips in Midwest: A Guide