Learning you're pregnant with twins likely causes a rush of emotions. Some women are excited about the prospect of twins — double the cuteness and baby snuggles! Others may feel a little uncertain or even overwhelmed. After all, there are two babies rather than just one. Not to mention, twin pregnancies come with added risk compared to a typical single-baby pregnancy (or "singleton" pregnancy).
Let's look at how twin pregnancies differ from single-baby pregnancies, from conception to birth.
Signs You Might Be Having Twins
There are some early signs to watch for that could indicate you're pregnant with twins, but every pregnancy will be a unique and different experience for each woman.
Faster Weight Gain and Severe Morning Sickness
Some women who have twin pregnancies will have more severe morning sickness and faster weight gain. Does that indicate twins? Maybe, maybe not. These symptoms can happen in any pregnancy, so they are not definitive signs of twins.
Blood Test
Blood tests can also reveal the likelihood of twins within the first few weeks after your missed period. Higher than expected beta results could indicate twins.
Ultrasounds
But the only definitive answer to whether you're having twins is an ultrasound. You'll most likely find out if you are pregnant with twins when you have your first-trimester ultrasound, which is scheduled for around 7 or 8 weeks gestation.
Differences Between Twin Pregnancies vs. Singleton Pregnancies
Mothers expecting multiples can expect to have a bit more on their plate. You should plan on finding support through friends, family, and local support groups. Your doctor may have some insight into resources available in your area.
Even uncomplicated pregnancies with twins can cause women to feel more tired than they would if they were only carrying one baby. Ensure you eat enough nutrient-dense foods during pregnancy to meet your body's nutritional needs, too. Pay close attention to your iron intake. You may want to supplement iron through prenatal vitamins and eat plenty of iron-rich foods.
Women expecting twins can also plan on delivering their babies before the 40-week mark of pregnancy. Even in twin pregnancies considered lower risk, delivery may be recommended by 36 to 38 weeks.
Breastfeeding twins has unique challenges but is still possible. Connect with a lactation consultant to help overcome challenges associated with nursing twins so you can continue breastfeeding for as long as possible.
Typical Weight Gain with Twins
Weight gain during pregnancy is expected — and healthy. Your body will be growing two tiny humans! That means you can expect to gain, on average, about 45 pounds during a twin pregnancy. This is about 10 pounds more than a singleton pregnancy.
| | |
| --- | --- |
| Body Mass Index (BMI) Pre-pregnancy | Recommended Weight Gain |
| 18.5-24.9 | 37-54 lb |
| 25-29.9 | 31-50 lb |
| >/= 30 | 25-42 lb |
Keep in mind pregnancy weight includes:
increased fluids, such as amniotic fluid and blood supply,
increased fat stores so your body can sustain the pregnancies,
and of course the weight of the babies themselves.
Types of Twin Pregnancies
Fraternal vs. Identical Twin Pregnancies
Many people are already familiar with the differences between fraternal and identical twins. Fraternal twins occur when two eggs are released, fertilized, and implanted. They are the more common type of twins. Identical twins occur when a single egg is split into multiple identical embryos.
But there is another way multiple pregnancies are classified, which affects how closely they are monitored.
Mono/Di vs Di/Di vs Mono/Mono Twin Pregnancies
There are three main types of twin pregnancies:
Mono-chorionic, di-amniotic (Mono/Di): they share one placenta and have their own amniotic sacs; these twins are identical.
Di-chorionic, di-amniotic (Di/Di): they each have their own placenta and amniotic sacs; they could be identical or fraternal.
Mono-chorionic, mono-amniotic (Mono/Mono): they share both a placenta and an amniotic sac; these twins are identical.
Di/Di twin pregnancies carry the lowest risk of the three types because both babies have their own placenta and amniotic sac. When both babies share one placenta, there is the risk of one baby getting the majority of the blood flow. Twin transfusion syndrome occurs in 10 to 15 percent of Mono/Di twin pregnancies.
Prenatal Care for Twin Pregnancy: Week by Week
Prenatal appointments for multiples will be very similar to singleton pregnancies for the first two trimesters unless the pregnancy is high risk.
Prenatal appointments for singletons typically include:
Checking your weight
Checking your blood pressure
Performing a fundal measurement — your OBGYN will measure the distance from your pubic bone to the top of your uterus to determine the baby's size and growth rate
Monitoring fetal heart rate — your OBGYN will listen to and monitor your baby's heartbeat
Ultrasounds, according to schedule
Because fundal measurements are not an accurate way to estimate the babies' growth during a twin pregnancy, as they are in typical pregnancies, you can expect to get regular ultrasounds after the 20-week mark.
For low-risk twin pregnancies, expect to get ultrasounds at 24, 28, 32, and 36 weeks. Higher-risk pregnancies, such as mono-chorionic twins, may have ultrasounds every two weeks starting as early as 16 weeks gestation.
You can also expect regular non-stress tests every two weeks in the third trimester, during which your doctor will listen to the babies' heartbeats for 20 to 30 minutes. This helps to assess how well the babies are tolerating pregnancy.
What Are the Chances of Having Twins?
The Odds of Twins
Everyone wants to know what their chances of having twins are. It turns out, older women are more likely to get pregnant with twins. At the age of 20, a woman has a 1% chance of getting pregnant with twins, but at age 40, that likelihood jumps to a 7% chance.
Genetic Factors of Having Twins
There is also some genetic tendency with twins. If someone in your immediate family had twins or if you are a twin, then you may be more likely to get pregnant with twins.
How to Get Pregnant with Twins
Women who are taking fertility prescriptions to induce ovulation may have a greater likelihood of having twins.
If a woman is using IVF to get pregnant, she can request a twin pregnancy. However, it is important to note that twin pregnancies carry more risk than single-baby pregnancies.
But there are no known herbs, supplements, foods or sex positions that are proven to increase the odds of having twins.
Risks of Twin Pregnancies
Although some women may think a twin pregnancy is more desirable, given that one pregnancy results in two babies, most practitioners would caution them about the increased risk of complications.
Common risks of being pregnant with twins include:
What to Expect During Labor and Delivery of Twins
Recommended delivery timing varies depending on the type of twin pregnancy and is as follows:
Di/Di: delivery by 36-38 weeks is recommended due to an increased risk of stillbirth at 40 weeks
Mono/Di: delivery recommended at 36 weeks
Mono/Mono: delivery at 32 weeks
If you are pregnant with twins, it isn't certain that you'll have to have a C-section, but it is fairly likely. The capability of a woman to deliver twins vaginally depends on the position and sizes of the babies. If the first baby is head down and the babies are the same size or baby one is larger, then a vaginal delivery for both babies can be attempted.
At Madison Women's Health, we often encourage women to have an epidural when delivering twins. Having an epidural in place can save time if an emergency C-section is needed. It can also make the experience more tolerable if the second baby is breech (positioned feet first) and needs assistance.
If a woman wants to deliver twins vaginally, the delivery will begin in a normal labor room where the baby and mother will be monitored closely. When the mother begins to push, she will be moved to the Operating Room (OR) in case an emergency C-section is needed. There will likely be a pediatrician, anesthesiologist, surgical tech, and an ultrasound technician present to monitor the vital signs of the mother and baby.
The healthcare team knows that twin deliveries carry more risk, so these measures should be taken to keep the mother and baby safe.
Talk with your provider about making the experience as relaxing as possible by incorporating calming music and having a support person present. (Want some ideas for making your birthing experience as calm as possible? Read this blog post.) Assuming your babies don't need medical support when they are born, you should still be able to do skin-to-skin contact immediately after delivery.
Community Support for Twin Pregnancies
When you learn you're having twins, you will probably have many questions. At Madison Women's Health, we've delivered many twins. Some of us have even had twins ourselves! But we know some of the best advice, tips, and tricks for how to cope when you're outnumbered by babies comes from other parents who have been there, done that!
We encourage you to get involved in a community support group for parents of multiples. In Madison, we recommend "Moms of Multiples."  You'll also want to speak with a lactation consultant.
Finally, if you have supportive friends and family nearby, remember to ask them for help. Chances are they would love a few extra moments to snuggle your little ones so you can get some much-needed rest. If you have any questions or concerns about having twins, please speak with your OBGYN. We're here for you every step of the way.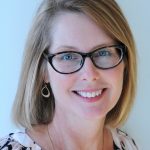 Dr. Dickmeyer has been providing healthcare for women in the Madison area since 1998 and is a founding member of Madison Women's Health. Her specialties include minimally invasive surgical techniques, high and low risk obstetrics, pelvic floor disorders and postmenopausal medicine.
https://madisonwomenshealth.com/wp-content/uploads/2022/09/AdobeStock_291650238.jpg
667
1000
Karla Dickmeyer
https://madisonwomenshealth.com/wp-content/uploads/2017/09/mwh_logo-300x177.png
Karla Dickmeyer
2022-08-25 15:54:05
2022-12-28 11:57:20
Pregnant with Twins: What to Expect